Nov 26 to Dec 2, 2017
Arrival the Sunday, 5 day workshop, depart Saturday
Laurel True
Mosaic Mandala Mural Workshop:
Expressing Gratitude Through Creative Practice
Join me at the magical Hacienda Mosaico for an immersive week of creative
expression through mosaic mural making.

During our week together we will create a gorgeous mandala-inspired mosaic mural as a group, learning about the co-creative process and techniques used in mosaic mural making, while simultaneously exploring our own inspirations and the myriad forms the expression of gratitude can take.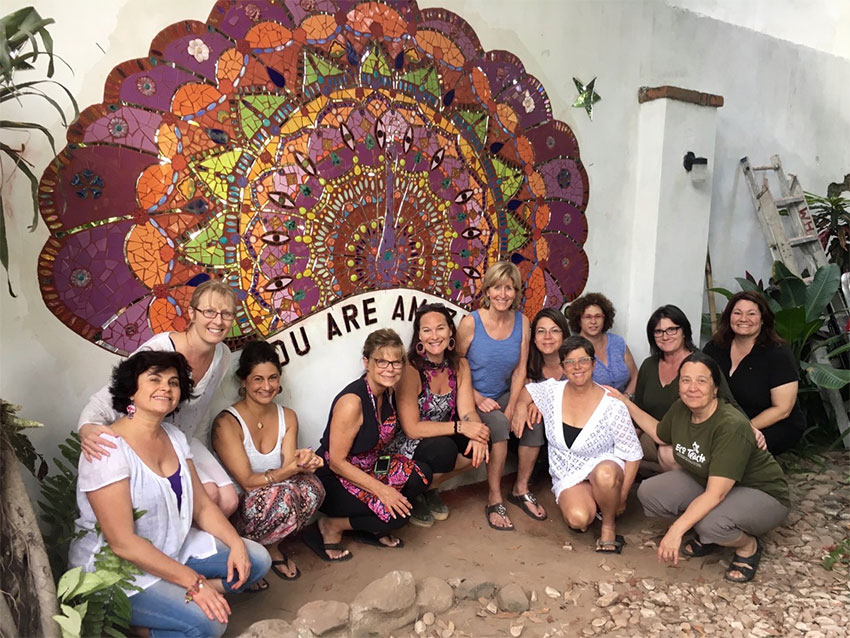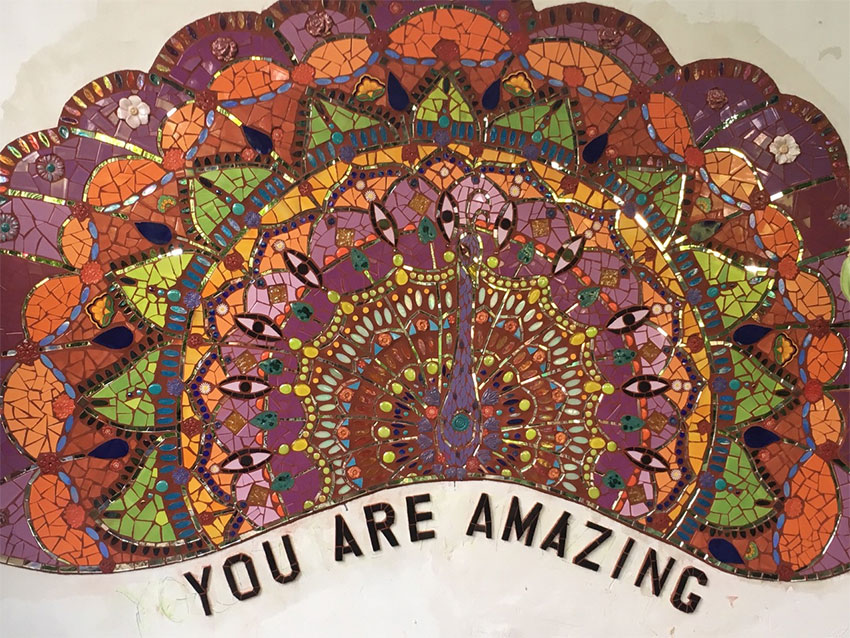 Our days will start off with morning discussions about creative philosophy and practice, using inspirational texts, quotes and optional sharing as jumping off points. We will explore ideas around integrating gratitude and mindfulness in our artwork and daily lives, as well as working with and manifesting our creative ideas.

Workshop includes instruction in mosaic making principles using glass, mirror and ceramic, as well as technical lessons in precision tool use, construction methods for larger works using tile tape and installation and grouting techniques for architectural projects.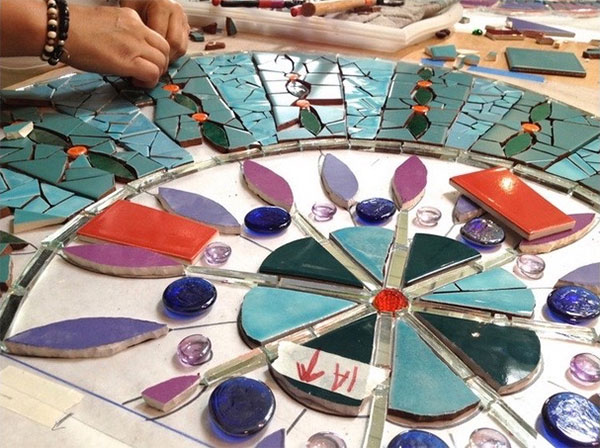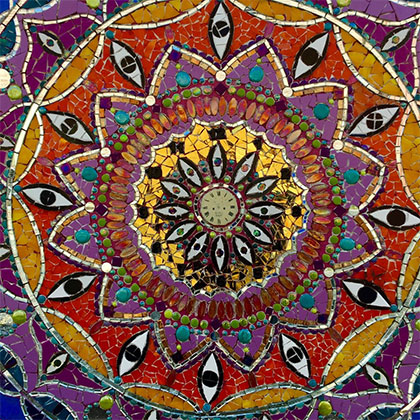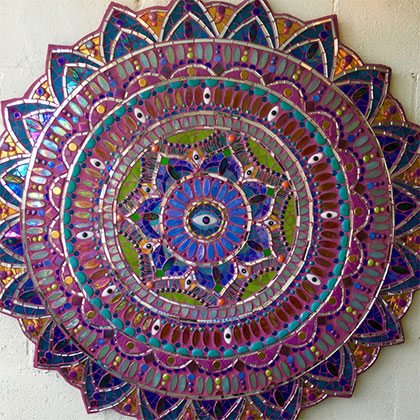 In addition to participating in the group mural-making process, students will have the opportunity to create a small, mosaic piece of their own to take home during several quiet, meditative making sessions.

The workshop is open to students of all levels, although some mosaic experience may be helpful, it is not necessary. Skills will be presented that can be taken home and applied to future projects, both large and small-scale.

This workshop would be excellent of those who simply want experience the creation of a larger mosaic piece in community with others, and also for those who are interested in learning more about the technical aspects of mosaic mural making, which can be applied to architectural, public and community-based projects.

Hacienda Mosaico is one of my favorite places to teach.. I hope you can join me for this immersive creative experience!

Workshop fee of $1950 includes workshop instruction, all materials, accommodations (based on double occupancy), healthy and delicious breakfast and lunch, and an all-around awesome time.
Bio:

Laurel True has been creating professional architectural projects for the past 25 years through True Mosaics Studio. Her commissioned work can be found in hospitals, parks, on building facades and in commercial, civic and residential spaces, in the US, Haiti, Africa, Europe, Turkey, Mexico and Central and South America. She co-founded a pioneering mosaic education and resource center in 2005, the Institute of Mosaic Art in Oakland, California, and has fostered education in the mosaic arts through participatory creative placemaking, teaching and lecturing around the world. Her teaching practice focuses on fostering well-being through creative expression as well as best practices in technical training.

True is Founding Director of The Global Mosaic Project, which provides art education and entrepreneurial training to underserved communities in urban and developing areas through socially engaged public art creation. She has worked extensively with communities to facilitate street art projects that communicate and celebrate historical, cultural and social justice issues relevant to local participants and residents.
Trip insurance is strongly advised.
Travel Insurance 101: How to Protect Your Vacation
This "plain language" tutorial will explain travel insurance so you can easily find the right plan.

For information and reservations
contact Sam @