March 18-24, 2018
Arrive Sunday, 5 day Workshop, Depart Saturday
Molly Sharp & David Voorhees
Silveramics Jewelry Workshop


How would you like an adventure in creating fabulous jewelry by combining porcelain clay,
natural beach pebbles, sea glass and sterling silver? Let us guide you through this journey
of exploration with our Silveramics Jewelry Workshop!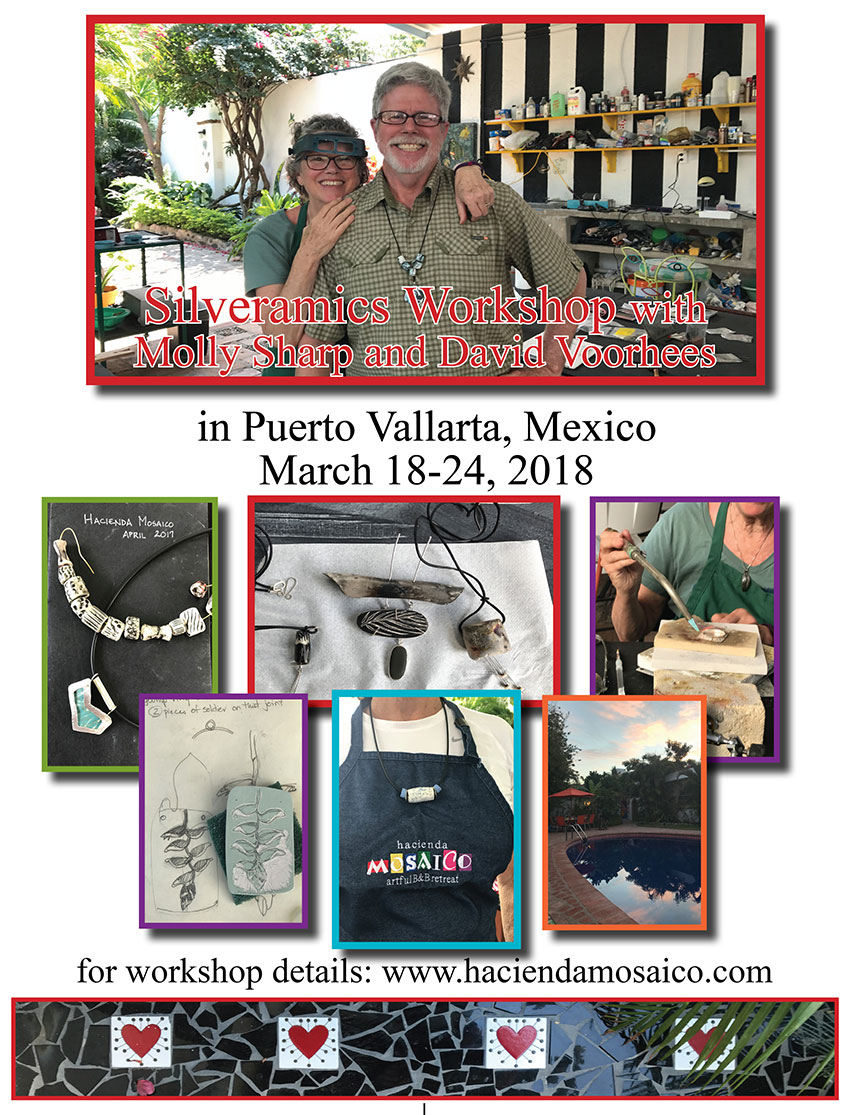 | | |
| --- | --- |
| David and Molly will give you the tools, time and expertise to combine diverse and unusual elements, and to make new ones in clay and silver. Forming, finishing and firing clay will all be instructed. Nerikome, or layered colored clays will offer an amazing flair to your creations. Using diamond encrusted drill bits, students will learn to drill holes in ceramic, glass, and beach pebbles; and learn to fabricate elements from sterling silver sheet and wire that will tie it all together. Our goal will be to finish several set projects such as necklaces, pendants, earrings and bracelets in this theme. | |
This class is for anyone interested in metalsmithing and/or ceramics. Some soldering experience would be helpful and good eyesight or magnification is a must. No clay experience is necessary. Each day will be focused on a different technique in each medium. You will work at your own speed with the materials you prefer.

Students will get two for one in this collaborative workshop taught by husband and wife team, ceramic artist, David Voorhees, and metalsmith, Molly Sharp. Instruction and demonstrations will be given by Molly, not only in drilling pebbles and glass, but in stone setting and sawing filing, forming, and soldering sterling silver. David will guide work with fresh porcelain bead making and embellishments to make a variety of shapes, sizes and surfaces as you design them for your jewelry pieces. These small pieces will get fired quickly each day. Some techniques in clay we will explore are forming, carving, sgraffito decoration, nerikome colored clay, burnishing, pit firing, silver and gold lustre, and gold leaf treatments.

Together, Molly and David will share design ideas and expertise for bringing it all together in jewelry that you will cherish for years to come. The idea of combining these two traditional media, metal and clay, is not new, but what YOU create with them will be!
$1850 per student based on double occupancy (includes materials)
Six night lodging at Hacienda Mosaico
Sunday Cocktail Reception
Breakfast and lunch included (served poolside)
Five days of instruction
Open Studio every evening
Saturday departure Brunch
Visit Site:
mollysharpmetalsmith.com

Visit Site:
davidvoorheespottery.com

Phone:
828-698-8775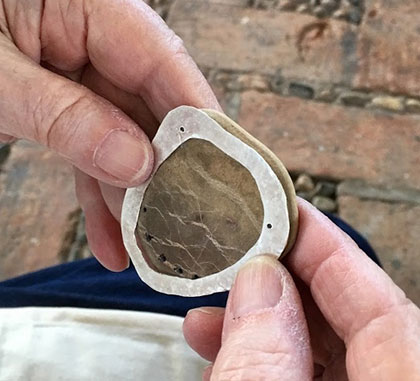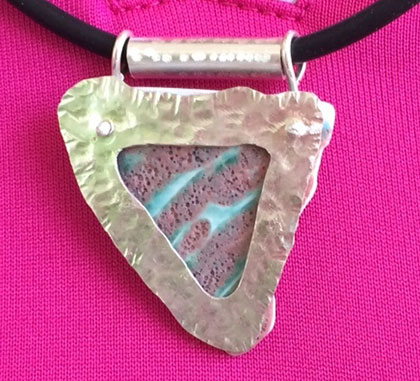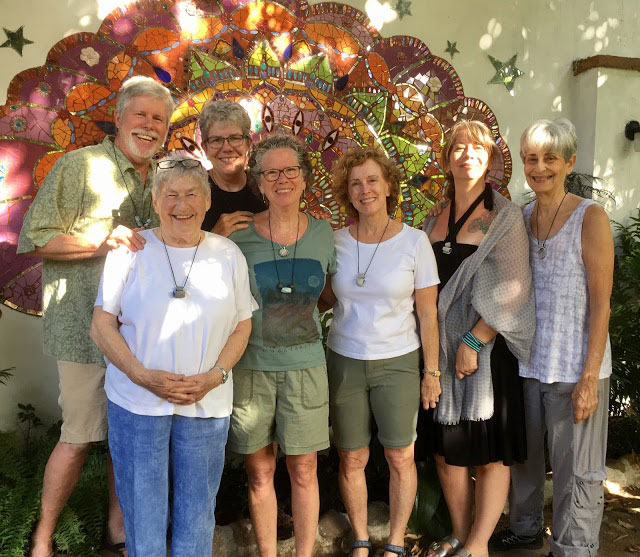 I loved everything about the workshop. Molly and David are great teachers. It was amazing how
wonderful we all got along. I learned so much and had so much fun! Thank you for making
the whole experience a positive endeavor.

As a novice artist I have to say the David and Molly's Silveramics workshop was the most fun learning experience I've ever had. Both are very patient instructors and offered all the assistance I needed to start blooming!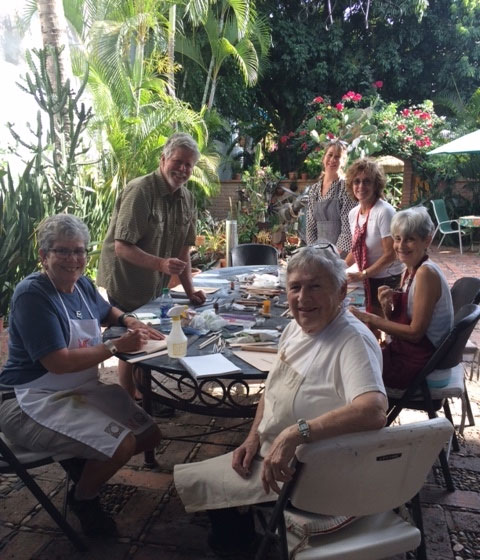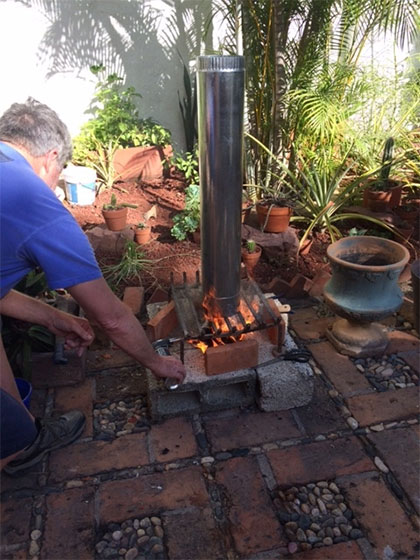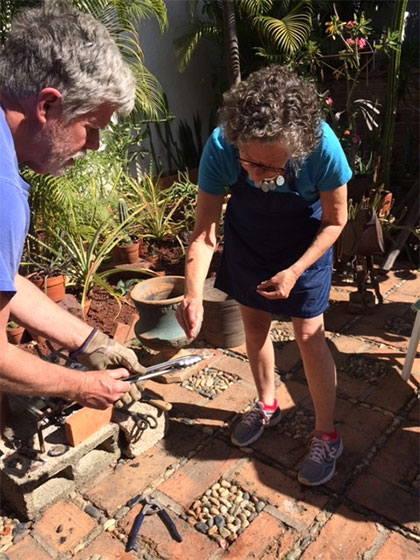 For more information:
contact Sam @