concrete in paradise !
december 9 – 15 2018
Arrival on Sunday, 5 day Workshop, Depart Saturday
This will be my third visit to Hacienda Mosaic and I've been so grateful every time. Sam Leonard has created an inspirational environment and I always meet amazing participants who share my passion for making things.
Never carved foam, worked with concrete, or built an armature…no problem!
That's what you're going to learn. If you already have some experience, then I will work with you to go to the next level. Whether you are interested in creating 3-D substrates for mosaic or want to learn new sculpture techniques, I will meet you where you are and help you achieve your goals.
The information you learn during our time together will be easy to duplicate once you're back in your own studio. Due to the need for proper 'cure' time, we will not be applying mosaic to our concrete forms however we will do some imbedding and reverse cast mosaics.
I'll be there to share my expertise and help you…Make your dreams concrete! I hope you will join me.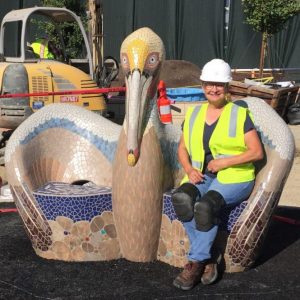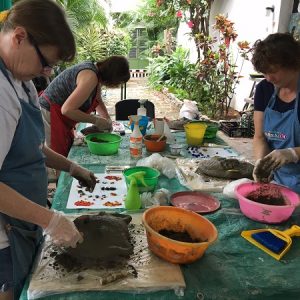 what we will make in the workshops ?
You will be introduced to a different concrete forming technique each day. Five processes in five days: carved foam, waste molds for reverse cast mosaics, sand casting with modeled features, carved concrete and more!
Individual project will be of a scale that can be transported home with a little preplanning. You might consider bringing a suitcase packed inside your suitcase to use for taking your artwork home. Pieces that don't go with you, get to live happily in paradise or are adopted for other locations. Shopping is great fun, so you'll want a little extra room for newly acquired treasures as well.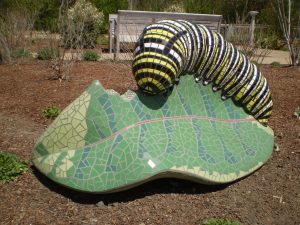 Past workshop participants have been helping on a group project, building a concrete throne for the garden. In December we will begin to add decorative surfaces using faux bois techniques, imbedding and carving!
Dailey information sharing sessions will address a variety of topics from finding inspiration to creating large scale artworks.
The Hacienda is filled with interesting collections of work from local craftsmen, selected artists, and the talented Sam Leonard, proprietress of Hacienda Mosaico. Each guest room has its own unique artwork and design. You know instantly that you've landed in an inspirational oasis.
The luscious surroundings are supplemented by delicious meals for breakfast and lunch. No one leaves the table hungry! They are presented beautifully and are healthy and tasty as well. Dietary concerns are effortlessly addressed.
Tropical paradise, open studios, like-minded creatives, AND learning the joys of creating with concrete…and this comes with a pool, margaritas, and incredible food!
Plan your next creative travel experience for Hacienda Mosaic, December 9 – 15, 2018, and give yourself a very special Holiday present. I hope you'll join me for Concrete in Paradise!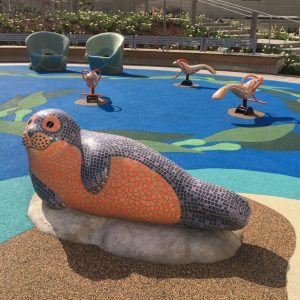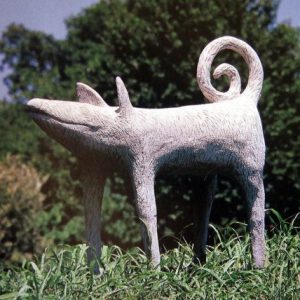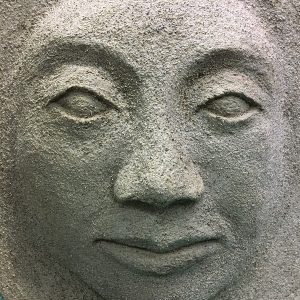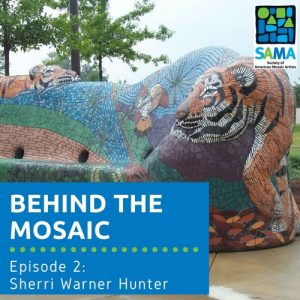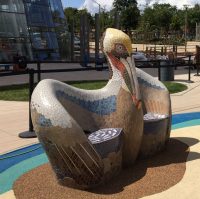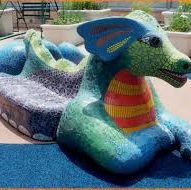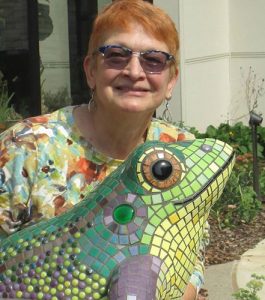 Workshop Information:
2018 Workshop Fee: $1,900
Workshop fee includes 5 days instruction, 6 nights of lodging, breakfast and lunch served poolside by the Hacienda's personal chef, on workshop days. Unlimited use of studio 24/7. Instructor will provide basic tools and supplies however, students are encourage to bring a few specified tools and personal embellishments if desired. Additional information is provided with confirmation .
SWH Art Studio Inc. is accepting payment for this workshop, via credit card, Paypal, or check.
LINK TO HERE: