THERE ARE TWO WAYS OF BEING CREATIVE, ONE CAN SING AND DANCE, OR ONE CAN CREATE AN ENVIRONMENT IN WHICH SINGERS AND DANCERS FLOURISH
Warren G. Bennis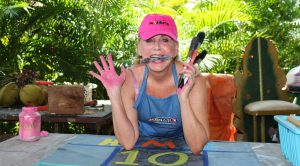 Hacienda Mosaico is expansive, tropical and artful.
Our goal is to offer an accessible place for individuals and groups to develop and execute ideas in a non-competitive atmosphere….a place for art and ideas in a creative and comfortable environment in an exotic location, giving fresh images and ideas with lots of fun group energy.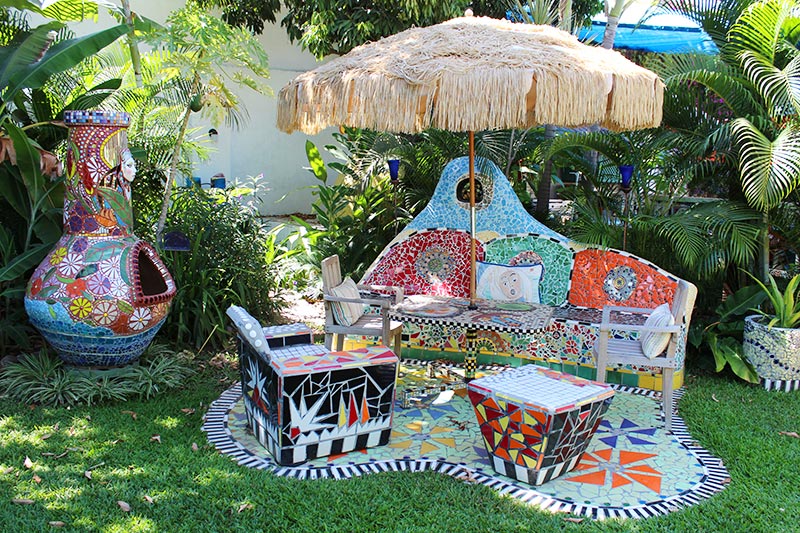 Hacienda Mosaico Puerto Vallarta
This walled garden hacienda with swimming pool and inviting common areas is artist owned and operated. Art abounds! Made on site mosaic furnishings serve to enhance your breakfast in this lush garden setting. Palm, mango, guayaba, and banana trees, along with flowering ginger, hibiscus, jasmine, bird of paradise as well as the ever-present bougainvillea create delight for all the senses.
Hacienda Mosaico is located in Colonia Versalles, a typical upscale Mexican neighborhood that affords visitors a chance to experience the charm of daily life in old Mexico. You will find cobbled streets, where tortillerias and markets catering to the locals rather than the tourists…..craft shops, cantinas, night life and adventure. Hacienda Mosaico is ideal for small retreats and intimate parties as well as a quiet respite from the busy world….a tranquil vacation destination in a tropical environment for adults.
Independent travelers and thinkers often prefer Hacienda Mosaico rather than a hotel because it offers the opportunity to meet the local community. As with most seaside resort towns, the closer you move to the beach the more built up and touristy it becomes. Moving only a short distance away from the ocean you quickly step into old Mexico. With the beach only blocks away, Hacienda Mosaico offers a quiet, friendly, residential neighborhood and the convenience of a central location. Here it is possible to experience the "real Mexico".
Hacienda Mosaico is located just 3.5 miles south of the airport in Colonia Versalles.
Wireless Internet is Available at Hacienda Mosaico.
Upcoming Workshop Calendar
Welcome to Artist workshops in Puerto Vallarta
susan lenart kazmer
28 Nov – 4 December 2021

JEWELRY RETREAT
Susan Lenart Kazmer
Instructor
kathleen dustin
5 – 11 DECEMBER 2021
Contemporary Tribal Neckpiece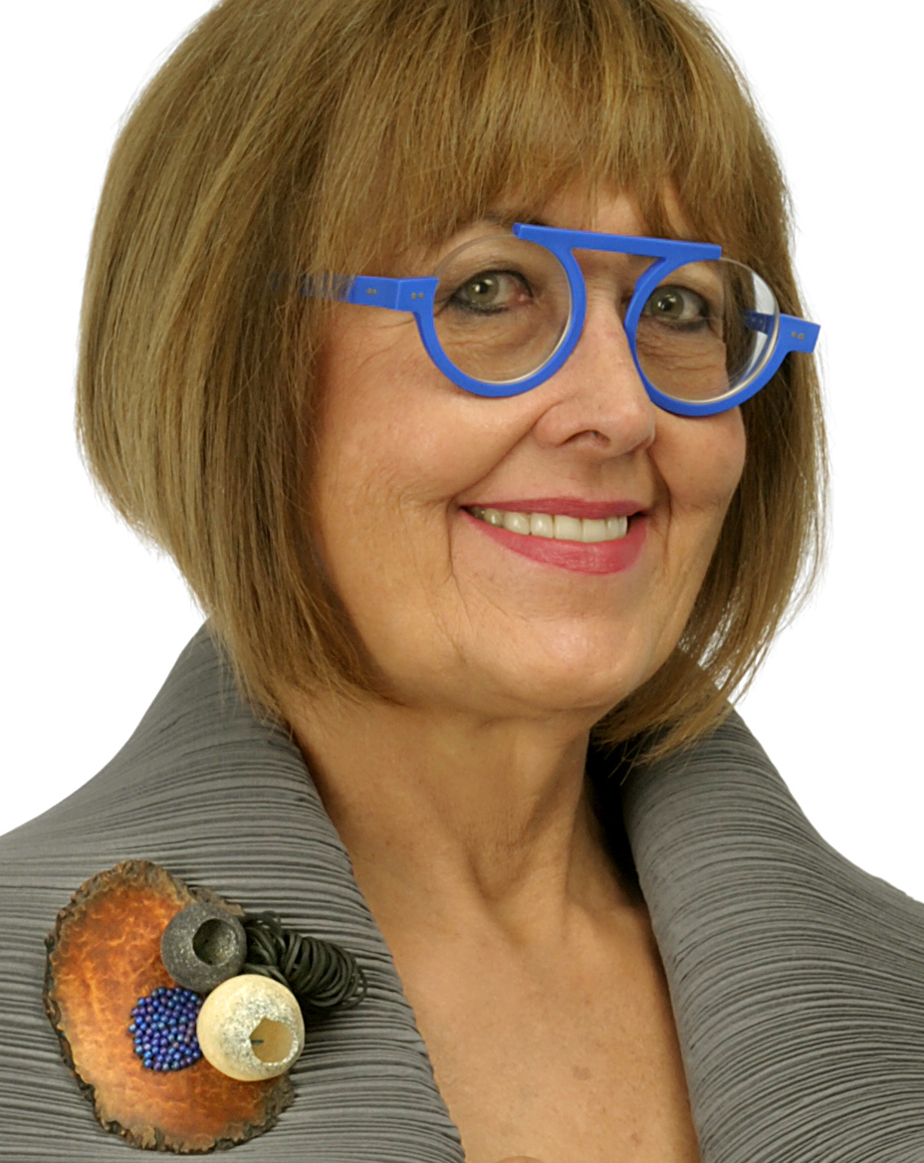 Kathleen Dustin
Instructor
richard & jane Salley
2 jan – 8 jan 2022

Hecho en Mexico
Join Richard and Jane Salley for a "Fabrication Fiesta! "where you will have the opportunity to dig deep into your work by exploring truly innovative concepts and honing your jewelry making skills.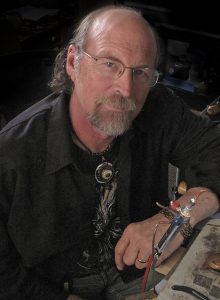 Richard Salley
Instructor
bonnie fitzgerald
9 jan – 15 jan 2022

Architectural Installations, Exterior Mosaics & Community Projects
The primary focus of this workshop is exterior and large-scale mosaics and installations. All skill levels are welcome. Mosaic experience is helpful but not necessary.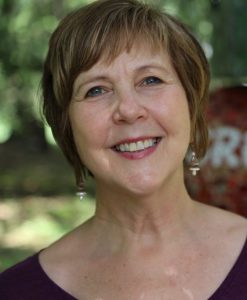 Bonnie Fitzgerald
Instructor
Imagining the Unimaginable
16 – 22 Jan 2022
In this mixed-media painting class you will learn to create paintings that emerge from an abstract base of markings, colors, line, and shape to form expressive and organic creations.
fabulous florals – elizabeth st.hilaire
23 jan- 29 jan 2022

A unique online opportunity to learn collage through a forgiving,fun,fantastic subject that anyone can draw and paint,
because it's all about creative color and simple shapes!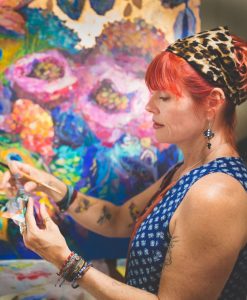 ELIZABETH ST.HILAIRE
Instructor
Birds, butterflies and blossoms
30 JAN – 5 FEB 2022
In the company of other awesome mosaic mavens, you will learn with and from each other as I teach you a variety of skills to achieve your personal vision.
SILVERAMICS JEWELRY – mOLLY sHARP & DAVID VOORHEES
6 FEB – 12 FEB 2022

This is David and Molly's 5th year at Hacienda Mosaico! Come join them in this magical
garden of color, creativity and gourmet food. Everyone is welcome. No experience required!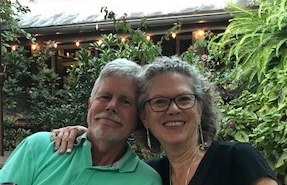 MOLLY SHARP & DAVID VOORHEES
Instructor
Details
For registration email at : info@haciendamosaico.com Sthe art of Concrete …..in paradise!
DETAILS TO FOLLOW…
20 – 26 FEB 2022
Explore the expressive side of concrete in an open-air studio, surrounded by like minded people, tropical plants, and beautiful artwork!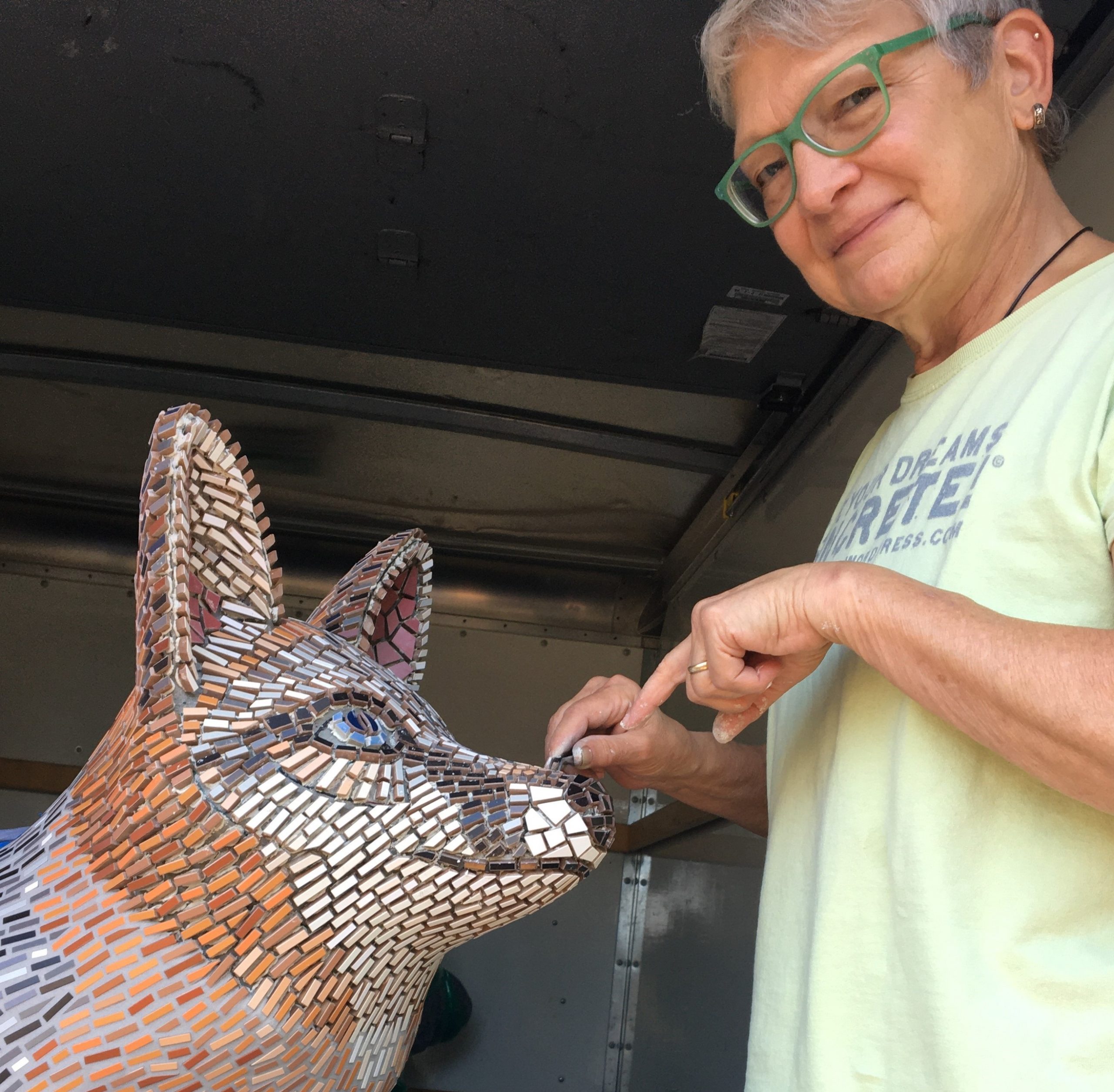 SHERRI WARNER HUNTER
Instructor
laurel true – mosaic mural making retreat in mexico
14 – 20 November 2021
Learn skills and techniques need to make gorgeous, long lasting mosaic murals while enjoying the inspiring and relaxing environment at Hacienda Mosaico…one of my all-time favorite places to teach!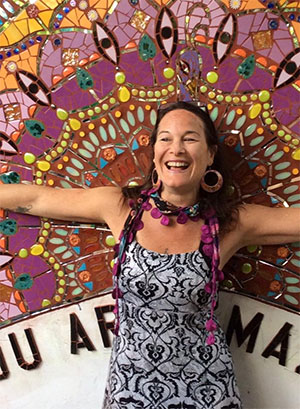 Details
For registration email at : laureltrue@mac.com
MAKING MAGIC WITH GOLD ON STEEL-ETCHING, FUSING AND KEUM BOO
6-12 march 2022
Learn to marry steel with high karat gold through fusing and Keum Boo (overlay).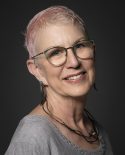 paint mojo outline
dates to follow..
Five inspiring days and six nights of Painting, Mixed Media and Playful exploration with Tracy Verdugo in the gorgeous tropical surrounds of Hacienda Mosaico!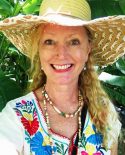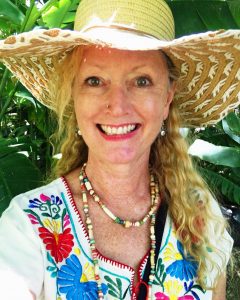 solange & alexandre piffer
10 apr – 16 apr 2022

MAKING FLOWERS OR ROOSTERS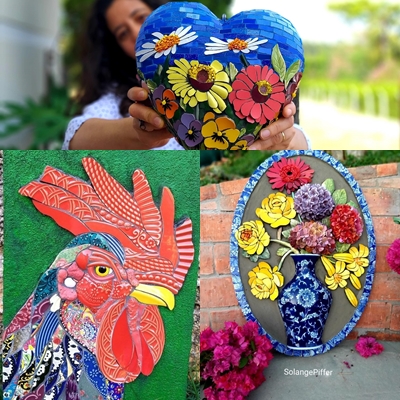 Solange & Alexandre Piffer
Instructor
solange & Alexandre piffer
17 apr – 23 apr 2022

MAKING MASKS OR PETS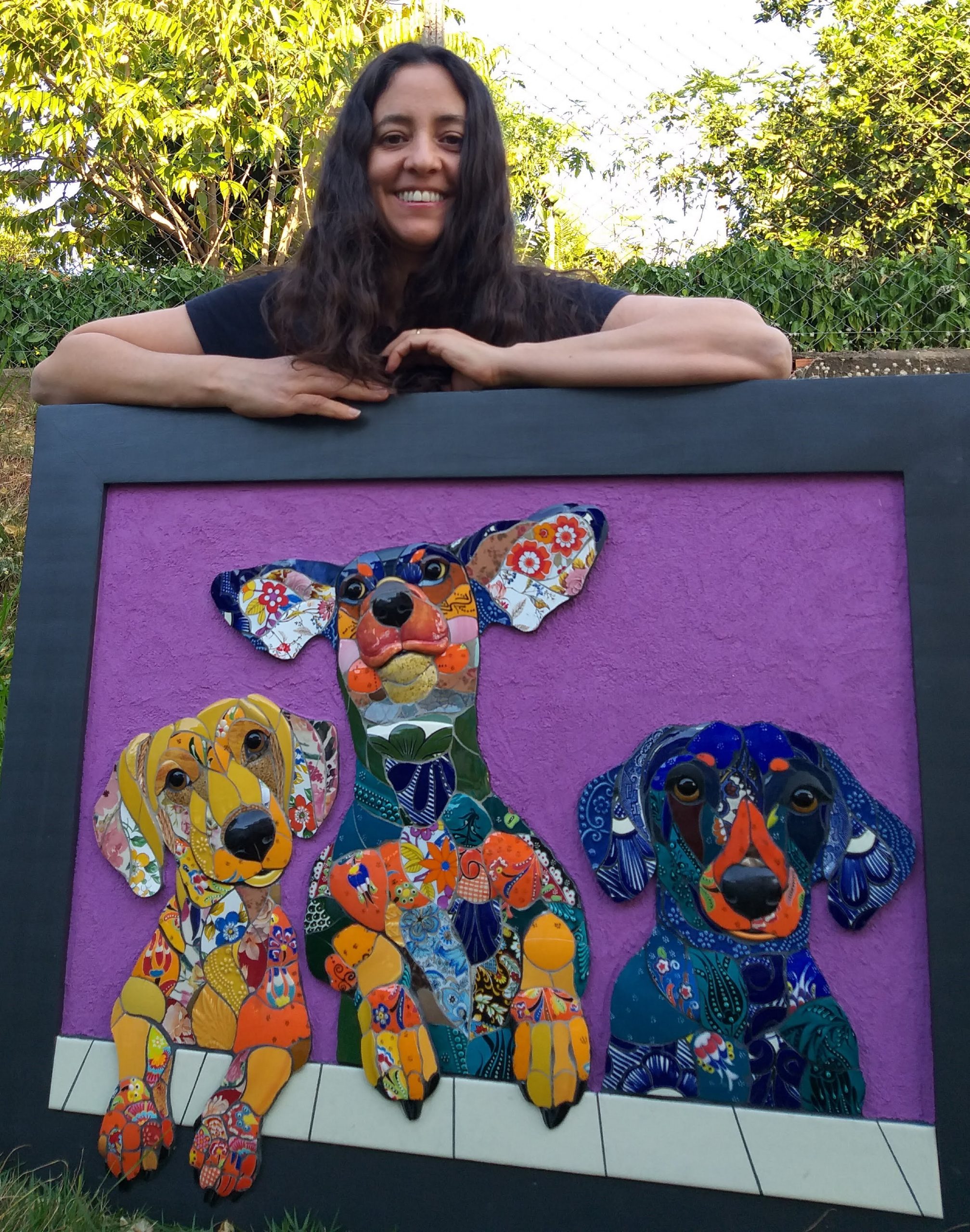 Solange & Alexandre Piffer
Instructor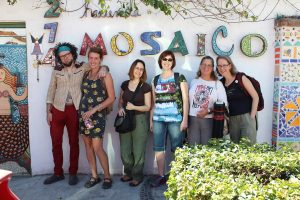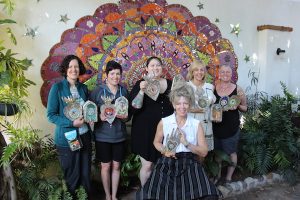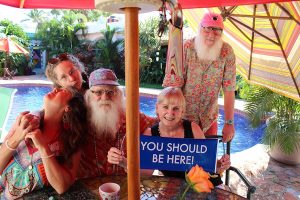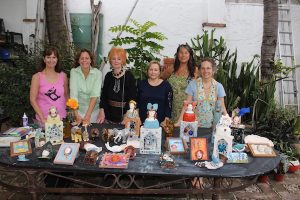 All booking require a 50% deposit
Deposits can be made by direct deposit or via wire or bank to bank transfer. In order to hold a reservation we must receive the deposit within ten days of the booking being made. The balance is due 45 days prior to your arrival date.
Cancellation and refund policy:
All cancellations are subject to a 20% handling fee.
Reservations cancelled prior to 90 days, 50% is refundable.
Less than 60 days, 25% is refundable.
Less than 45 days fee paid is non-refundable.
Should any workshop/retreat be canceled the entire amount paid will be refunded within fourteen days after cancellation. Once this occurs, Hacienda Mosaico has no obligations regarding any additional costs or fees related to the issuance and/or cancellation of airline tickets or other travel reservations. Hacienda Mosaico accepts no liability for any airline cancellation penalty incurred by the purchase of a non-refundable ticket. Nor does it accept liability for canceled flights.
Travel insurance
It is strongly recommended that all workshop participants purchase Trip Cancellation, Emergency Medical Evacuation, Baggage, Accident and Medical insurance from a reputable insurance company.
I had the opportunity attend this jewelry workshop but the unexpected surprise was the beauty, serenity, and comfort I experienced at the Hacienda Mosaico. Our hosts took care of us in such a special way. The minute you walk into through the gate, you are fall in to the arms of this gorgeous hacienda which helped inspire me to expand my realm of creativity. Thanks a million, and I can't wait to come back! What an amazing experience ❤️! And the chef that comes in every day makes this heaven on earth!!!❤️❤️❤️
Julie 2 feb 2020
Thank you for everything. This is the most beautiful place I have ever stayed. Kinship with my soul.
Aimee and Ruben, Southern CA
I have visited Hacienda Mosaico 7 times! It is the perfect art-retreat space, top notch instructors in a variety of mediums teach there and the environment is inspired and friendly. From the moment I walk through the main gate I am embraced with hospitality, the staff is warm and welcoming. Wandering the property the lush gardens, water features and art-works all provide a sensory overload in the very best of ways. And the food, my oh my, the chef is amazing. Full disclosure, I am one of the instructors – blessed!
Bonnie Fitzgerald 30 JAN 2020
While at the Hacienda Mosaico, I felt surrounded by beauty…both natural and human-made.The Hacienda is a showcase for all types of art and architecture…as well as a garden paradise. I attended Bonnie Fitzgerald's mosaic class in January and fell in love with the house, the casitas, the gardens, the pool, the people, the ART, the FOOD! And as a crowning jewel…the OUTDOOR STUDIO! Sam and Xeno are perfect hosts…helping when needed and yet allowing their guests to explore and enjoy in private. Cannot wait to return to the Hacienda!
Diane Cooper
3 FEB 2020
I have a ton of pictures to share and will eventually but I just had to do a quick write up on this place. I hate to give them great reviews because then everyone will want to take workshops and there won't be a space left for me!
This rare and magical place is creativity embodied. Every single thing from the artfully and finely crafted, fresh meals, to the colorful yet serene accommodations and the workshops (I took Molly and David Vorhees's Silveramics workshop) is almost beyond proper description.
Hacienda Mosaico is truly a work of art created by a wonderful team of three, Sam, Lea (the dog), and Xenofon.
Miriam hughes 17 feb 2020