pebble jewelry with MOLLY SHARP
17 – 23 march , 2024
Arrival on Sunday, 5 day Workshop, Depart Saturday
This will be Molly's 6th year at Hacienda Mosaico! Come join her in this magical garden
of color, creativity and gourmet food. Everyone is welcome. No experience required!
Welcome to my world of pebble jewelry! I hope you get as excited as I do about
collecting all those ancient pebbles of different shapes, sizes, and colors. Here's your
chance to actually do something with them! Bring what you have to class or choose
from my very large box and we'll explore some techniques to make them into jewelry.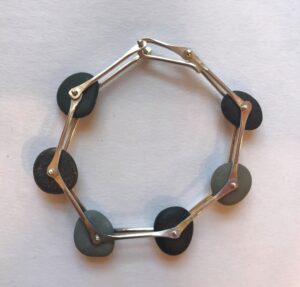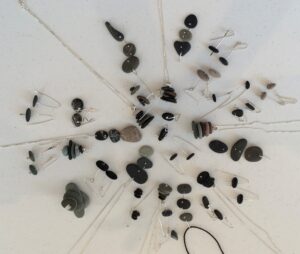 Using diamond encrusted drill bits, students will drill through these materials and then
fabricate sterling silver wire and sheet to create stunning jewelry which may include
pendants, earrings, rings and bracelets. Students will also learn about the soldering
process, bezel and prong setting and a small amount of forging.
"Don't wait for inspiration. It comes while one is working."
Henri Matisse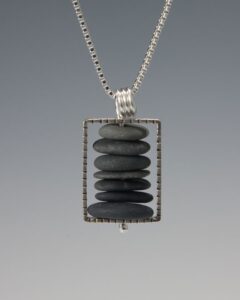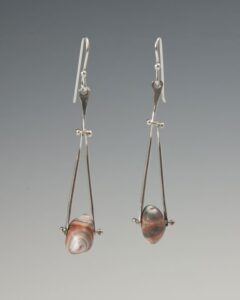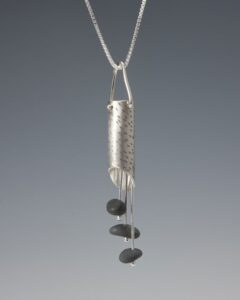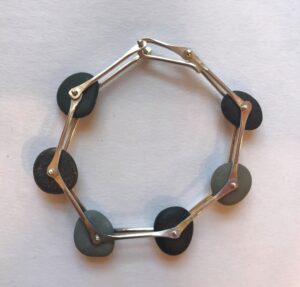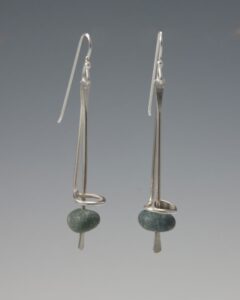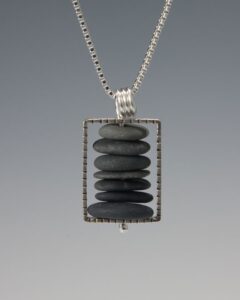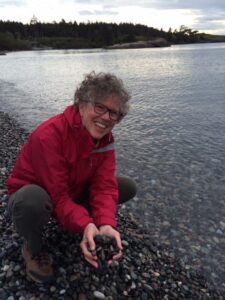 Workshop Information:
2024 Workshop Fee: $1,975 per student based on double occupancy
which also includes:
Lodging 6 night: 7 days
Instruction: 5 days
Open Studio time
Most materials and supplies
Welcome reception on Sunday with cocktails poolside
Gourmet and healthy breakfast and lunch each day (all dietary needs can be accommodated
with advance notice)
Farewell breakfast on Saturday
Free time to visit Puerto Vallarta, shops, galleries and the beach!
Does not include airfare or dinners. There are many yummy and inexpensive restaurants in the neighborhood within easy walking distance or a short taxi ride.
Airfare and dinners not included.
MOLLY SHARP
Molly's journey into metalsmithing began over four decades ago when she lived in England studying traditional European techniques. When Molly returned to the United States in 1981, she continued her education at Penland School of Crafts in North Carolina and The Arrowmont School of Arts and Crafts in Tennessee. Molly became a full time jeweler and a member of the Southern Highland Craft Guild in 1996 in Asheville, North Carolina. She continues to be a full time jeweler and educator, fabricating jewelry mainly in sterling silver. Her work can be found through her website: www.mollysharpmetalsmith.com; Lucy Clark's Gallery and Studio in Brevard, NC; and at her home studio in Zirconia, NC. Contact Molly at mollysharpvoorhees@gmail.com