make cheeky mosaics with martin cheek and his famous fusions !
may 3-9 2020
Arrival on Sunday, 5 day Workshop, Depart Saturday
British mosaic artist and author Martin Cheek returns to Mexico offering a 5-day workshop!
Martin Cheek has pioneered the use of hand-made glass fusions in the making of creating a mosaic. He is a master of this process and will have on hand, hundreds of fused glass pieces to choose from that you can experiment with in your own creations during this workshop. In addition, you can create a mosaic design in advance and have Martin create custom fusions for your piece!
More about the custom mosaic: Martin is offering to make individual fusions for each of the workshop students, based on your design.
(Martin will need your designs well advance, by the end of January, 2020. You will receive email help in creating your design, don't worry!)
During the workshop, we will be working with various materials including stained glass, vitreous glass, millefiori, and Martin's own hand-made fusions to create pieces full of texture, dimension, originality and color. Using examples of Martin's own work, he will show you how the various materials affect your finished piece.
No matter what your experience is with mosaic art, Martin addresses each student at his or her level of experience from beginner to beyond.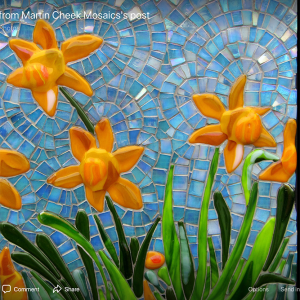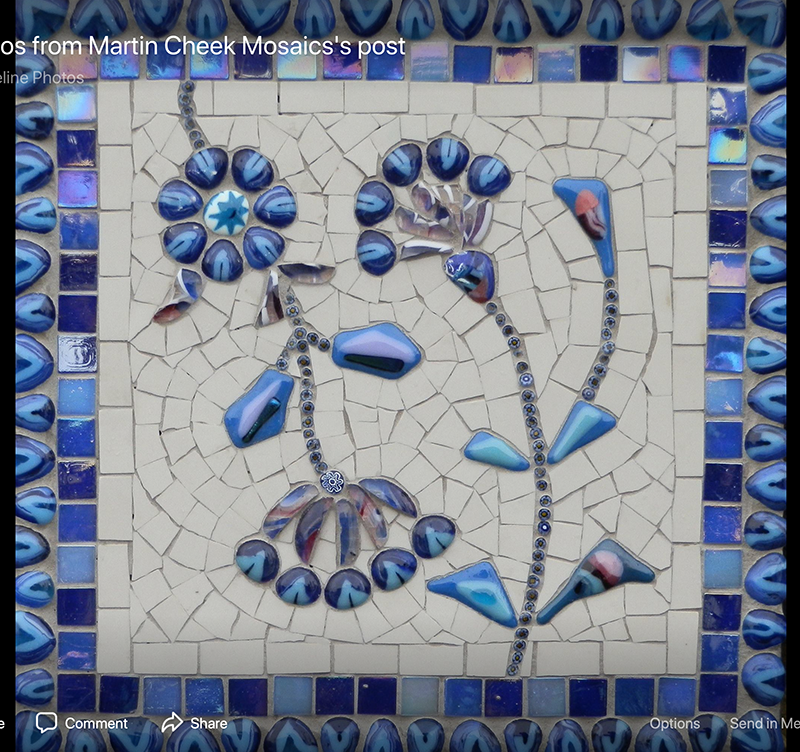 The course will contain lots of hands-on work creating mosaic pieces, practical demonstrations, slide-show presentations, and individual instruction, all of which are aimed to ensure that each student learns the art of creating mosaics and learns more about their own creative, personal style.
Glass cutting, shaping techniques and design elements and techniques will be covered. We will be working with 2 size substrates: 12 x 12 inches and 16 x 12 inches to work on over the course of the workshop.
Students who desire to create multiple mosaics will have workshop time after instruction hours to work on their pieces. Plan to bring home more than one finished mosaic!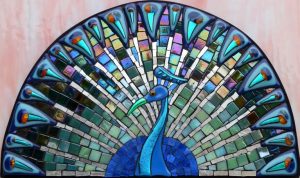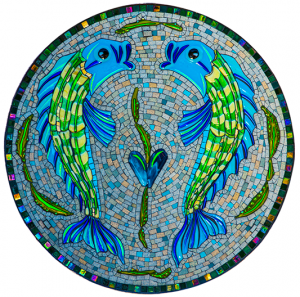 Karen Kingsbury, a mosaic artist from California, will be assisting Martin and workshop students during and after teaching hours. Students will have an opportunity for a lot of hands-on assistance!
About Martin
Martin Cheek has been creating mosaics professionally for 30 years and has shared his expertise in six best-selling books on this subject.
With a degree in graphic design from Exeter College of Art & Design in the United Kingdom, Martin went on to work in the film industry as an animator where he set up his own production company, Cheeky Films Ltd.
He has worked on award winning films and puppet animation projects including The Wind in the Willows, Paddington Bear, Noddy in Toyland, and Portland Bill.
As a full-time professional mosaic artist, Martin spends his time working on commissioned projects for both private and corporate clients that include museums, schools, parks, and hospitals. Martin teaches workshops throughout the U.S., U.K., New Zealand, Australia, Europe……
….AND NOW MEXICO. www.haciendamosaico.com
Martin's latest book, Fused Glass Mosaics, is a good illustration of the exciting medium of using fused glass mosaics. The text is a rich bestowment of Martin's detail to order, his passion and humor, and his you-can-do-it encouragement. This book serves as an art course in mosaics, whereby each chapter offers a different stylistic challenge. In fulfilling these projects, the reader will develop their own individual style.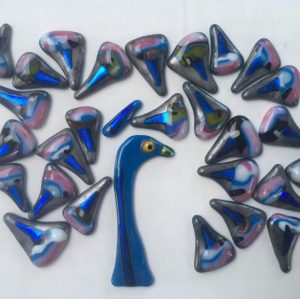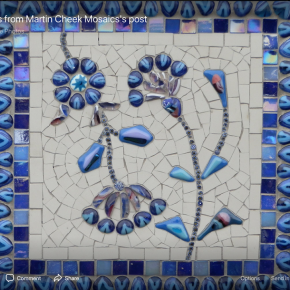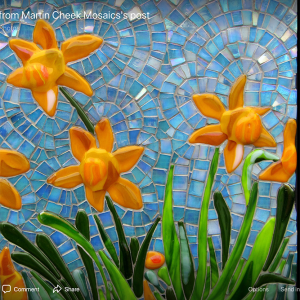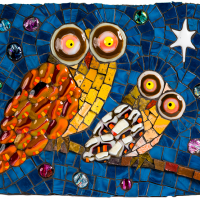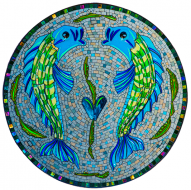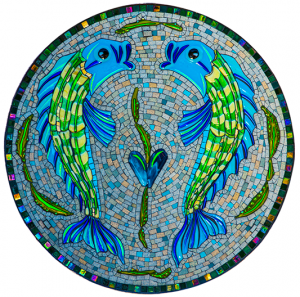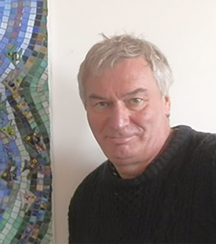 Workshop Information:
2020 Workshop Price: $2100 (based on double occupancy)
Lodging: 6 Nights, arrive on Sunday; depart on Saturday
Instructional Studio Sessions: 5 Days
Open Studio Hours: 24/7
Meals: 6 Breakfasts & 5 Lunch are served poolside.
The food is delicious, healthy and beautifully presented!
Dietary concerns should be noted at registration so they can be addressed.
Sunday Welcome Reception!
Payment:
Workshop reservations require a 50% deposit.
The balance is due 45 days prior to the start of the workshops
For more information and to see Martin's work, visit his website: