3d sculptural totem – marsha rafter
march 24 – 30 , 2019
Arrival on Sunday, 5 day Workshop, Depart Saturday
I am so excited to be returning for my second time to teach in this most beautiful, inspiring, and relaxing environment that is Hacienda Mosaico.
During this five day mosaic workshop, you'll learn all the skills needed to create your very own 3D Sculptural Totem. We'll begin with learning how to construct the base and interior support and then how to build the individual pieces that stack to create your totem. We'll be working on a small scale so that you'll be able to bring your stacking pieces home with you. You may select all your own shapes- whether geometric, birds, fish, hearts, or whatever your heart can imagine and you can carve.
This workshop is open to students of all levels. Although some mosaic experience may be helpful, it is not necessary.
Should you prefer to bring your own mosaic project idea to work on for the week, that is fine as well. We can work together ahead of time to discuss the project and assure that you have what you need while there.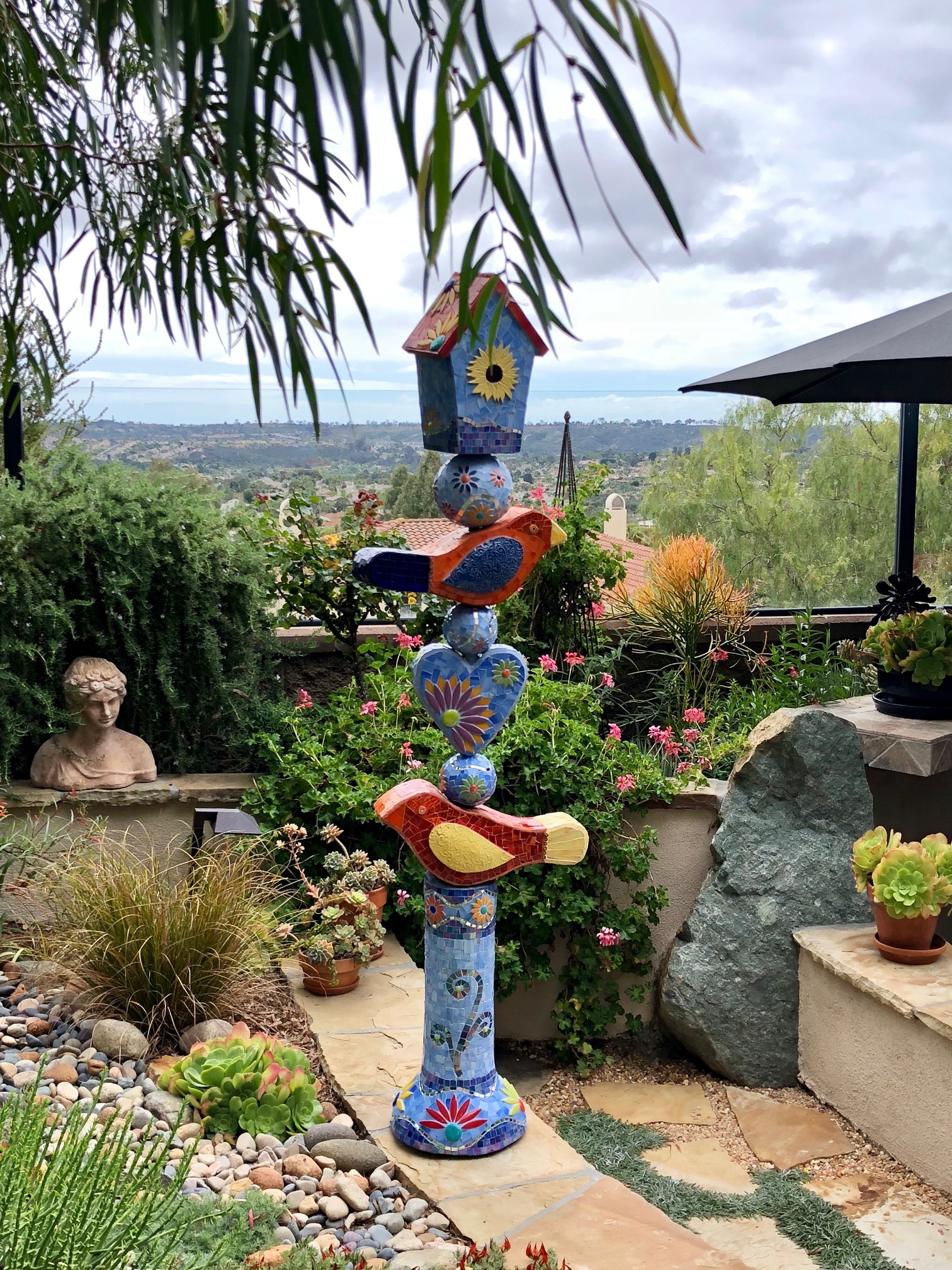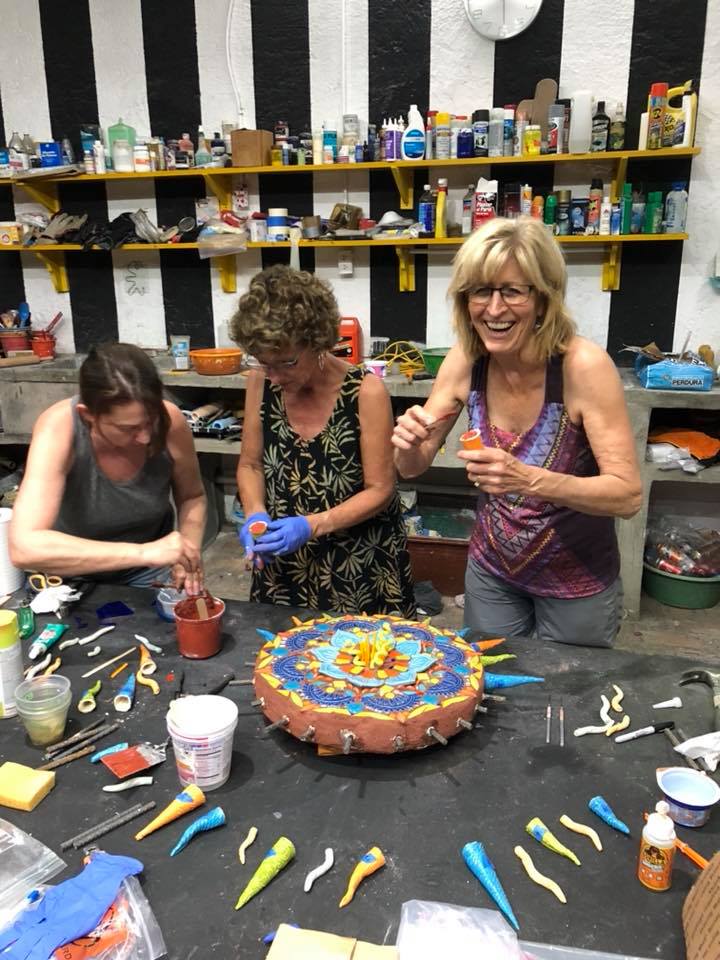 Skills learned in this workshop would be excellent for those who want to learn techniques for exterior mosaic sculpture.
About the Instructor:
I have been creating all my life and the creative juices led me to a degree in Art with a major in Ceramics. After many years as a studio artist, I decided I wanted to teach and since receiving my Master's in Education have taught art to all ages and grade levels over the last twenty years in schools, art centers, in my own studio and at locations throughout the country.
My path to mosaics came through a chance meeting at an Architectural Ceramics workshop and I ended up at the Society of American Mosaics Conference in San Francisco. Since then, I have combined mosaics with ceramics in most all of my work. I have taken workshops from over twenty five ceramic artists as well as over twenty mosaic artists.
I love to teach and one of the things I love the most is learning from my students, and sharing ideas and life stories as we create together in community.
Come join the fun! I promise you'll be glad you did.
Please feel free to call or email me with any questions.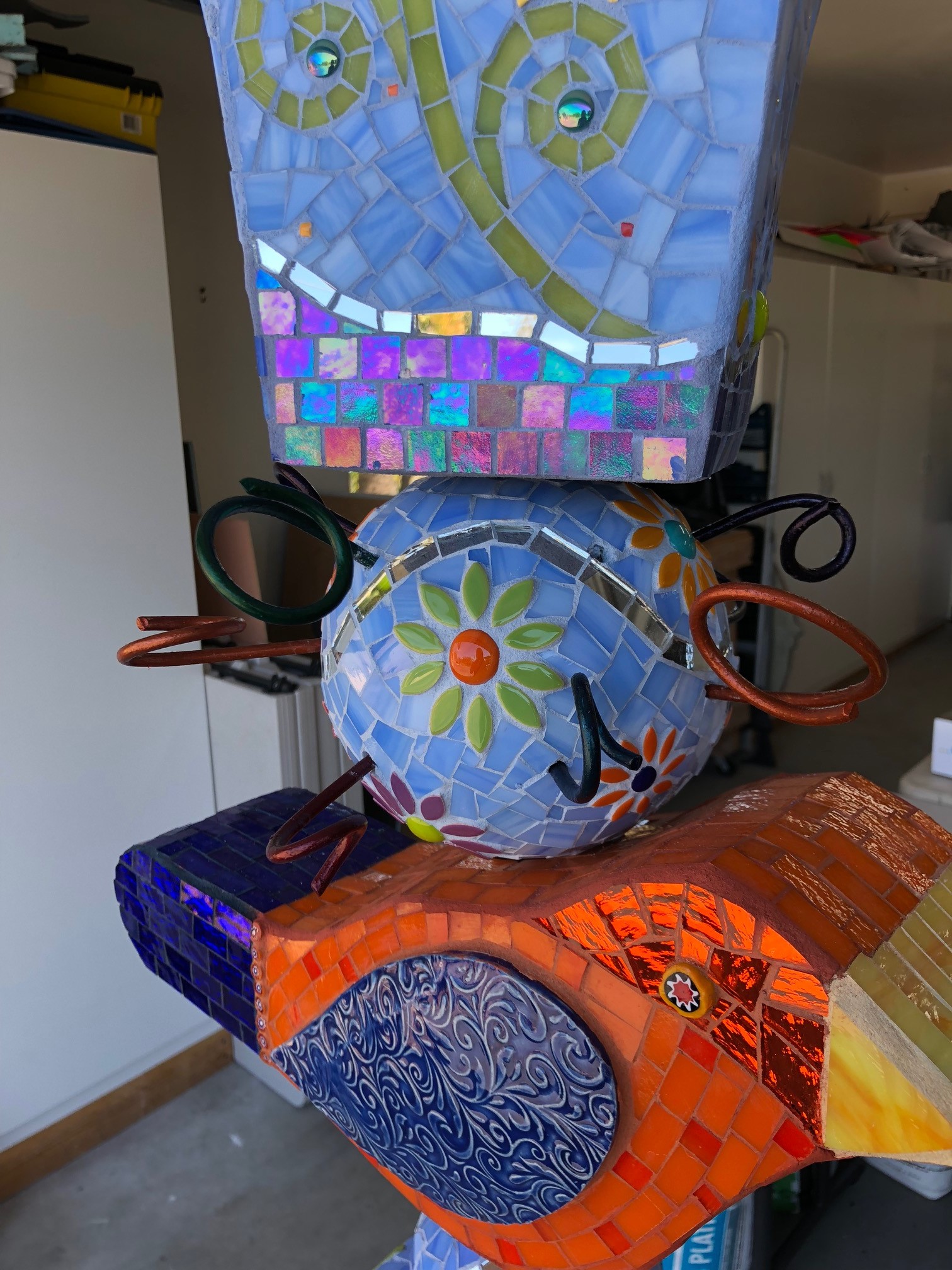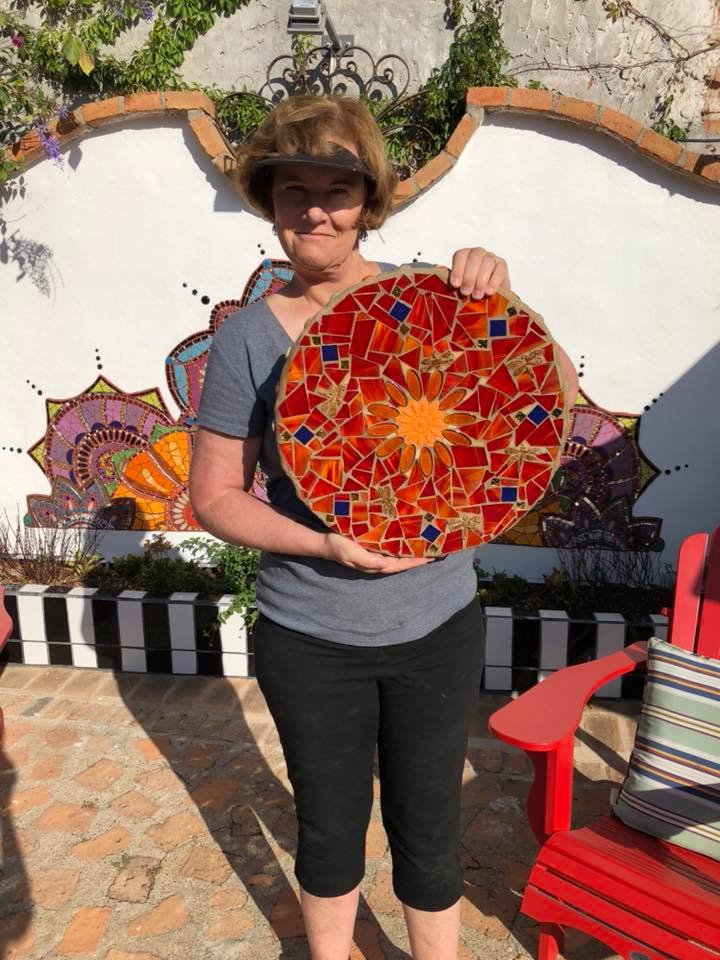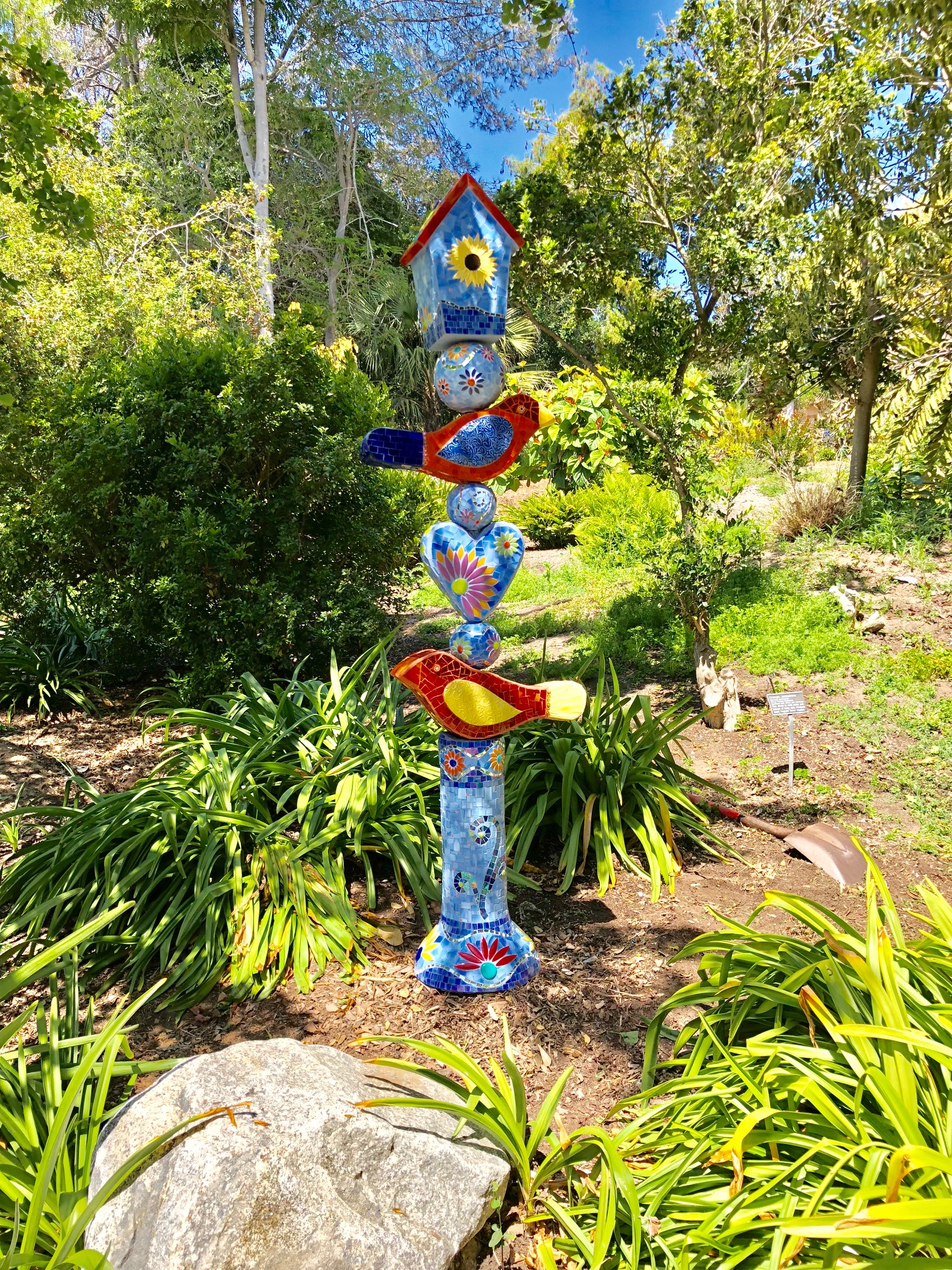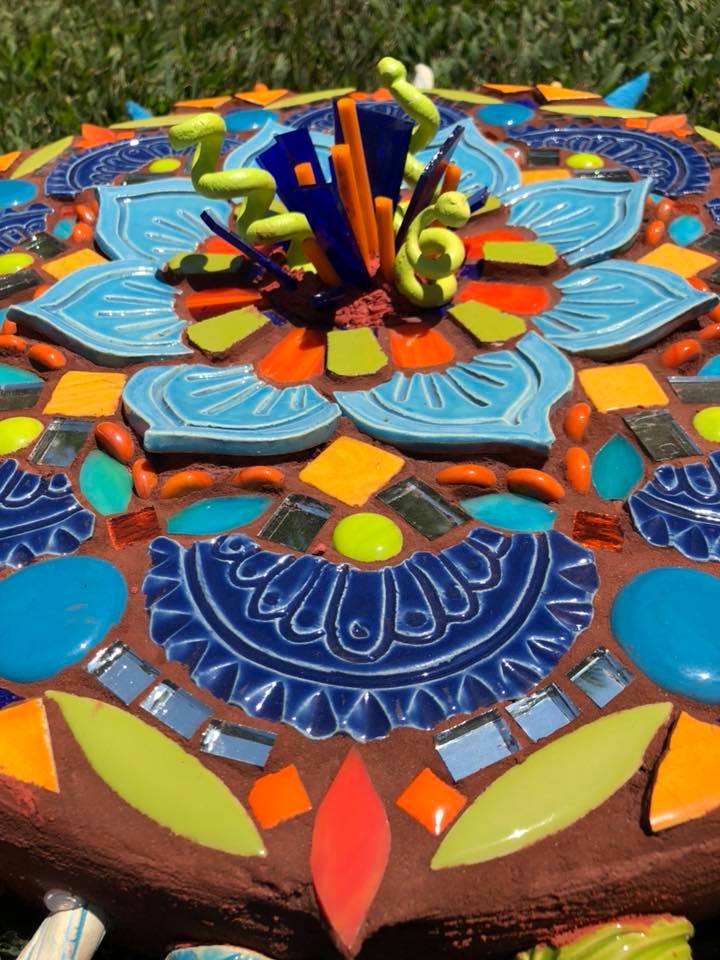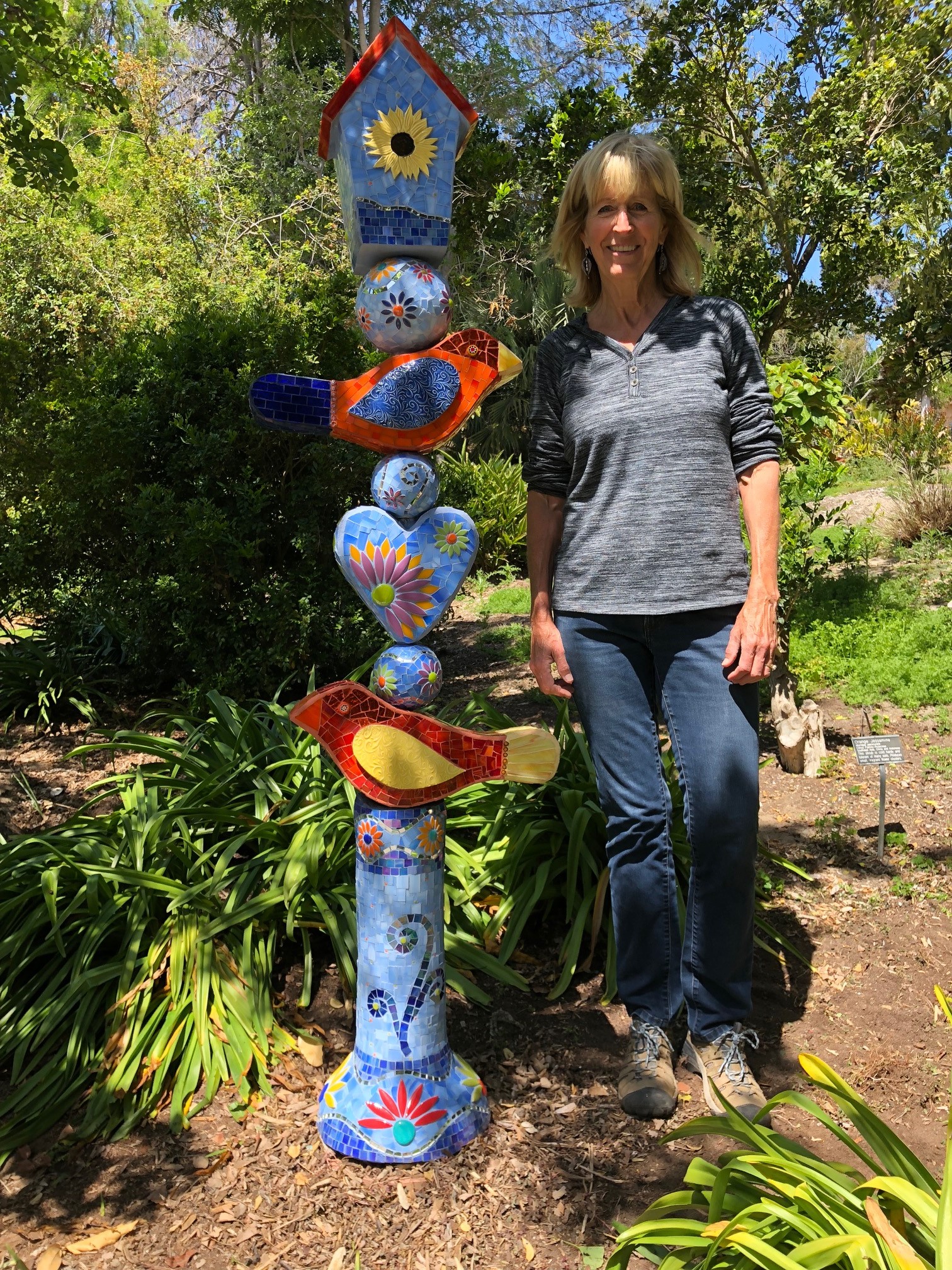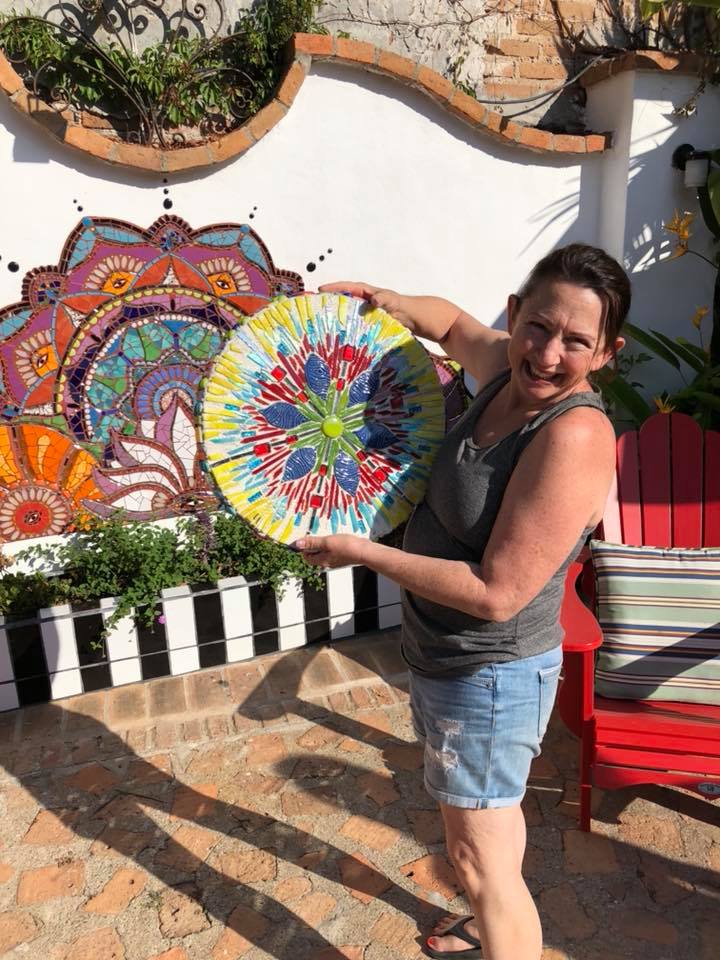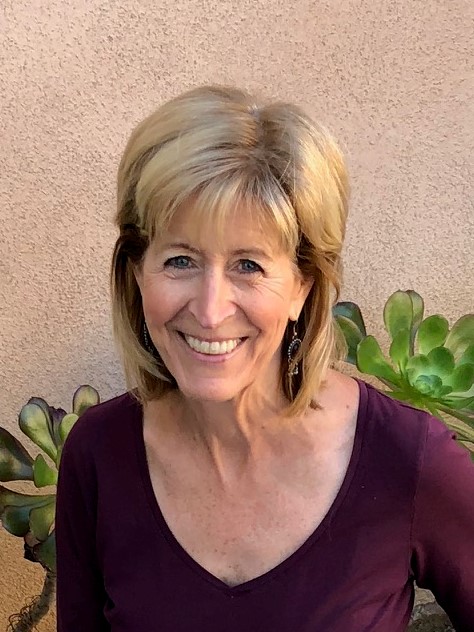 Workshop Information:
2019 Workshop Fee: $1,950 (based on double occupancy)
Lodging: 6 nights & 7 days
Mosaic Art Instruction: 5 days
Unlimited Open Studio: 24/7
Meals Included by the Hacienda's Personal chef: Sunday evening welcome reception, 5 full breakfasts & 5 lunches served poolside in a tropical setting and a Saturday departure brunch.
Instructor will provide appropriate adhesives and a wide variety of mosaic materials. Students are asked to contribute a small amount of materials for their individual piece and must bring their own mosaic hand tools.
Materials list & instructions on packing will be sent after registration
A $500 deposit is required to reserve your spot.
Marsha Rafter is accepting payment for this workshop, via credit card, bank wire or check.
Contact instructor for details.