A Handbag as wearable art
Kathleen dustin.
3 – 9 DECEMBER 2023
Arrival on Sunday, 5 day Workshop, Depart Saturday
Wow! Make your own personal artistic small handbag!!! This promises to be a wonderful class learning the techniques Kathleen has developed over years of making her signature art handbags and evening bags.
You will make your own design covering a 3D-printed form with your own colors from polymer clay. Use a design based on your own aesthetic background or allow yourself to be inspired by the intense Mexican colors and designs all around you at the hacienda. You can make your purse as detailed or as simple as you want. Kathleen will discuss mixing harmonized colors in polymer clay and will also demonstrate how to make your own individual shape out of polymer as time allows.
Most levels of experience with colored polymer clay will be accommodated, but you should know how to use basic tools like a pasta machine and slicing blade as well as know how to make simple canes and Skinner Blends. Students will bring their own tools and pasta machine, but polymer clay in a wide range of colors will be provided as well as 3 different shapes of 3D-printed base forms to choose from.

Kathleen's background.
Considered one of the pioneers of using polymer clay as a fine art medium, Kathleen has been working with it professionally for 35 years. She has invented many techniques with this material, but her designs are informed by paying attention to the lives of women around her in the places she's lived worldwide. She says, "People have also occasionally asked me, "Why don't you make sculpture?" In my mind, sculpture just sits there collecting dust – you aren't supposed to touch it. But a purse is personal: you engage with it. Every time you open your handbag to pull out your lipstick or phone, your life is enhanced by this exquisite, finely crafted container. Plus, it shows others what a marvelous person you are."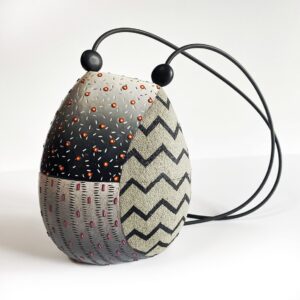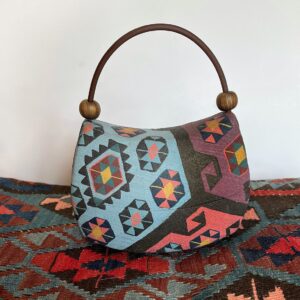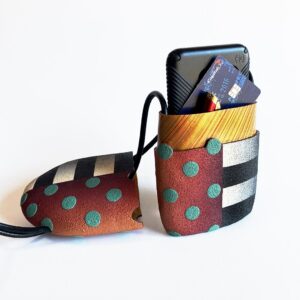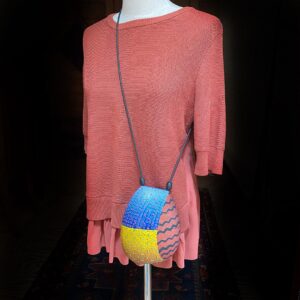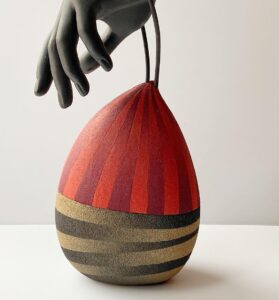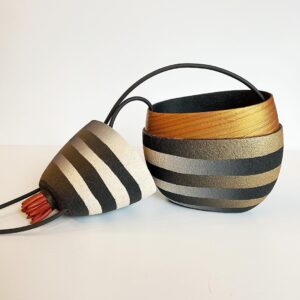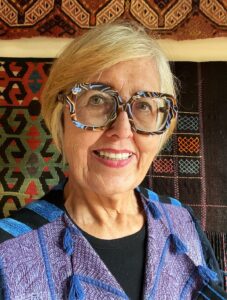 Workshop Information:
2023 Workshop Fee: $ 2500 includes all polymer clay , choice of one 3D-printed basic purse form and shoulder cord.
(based on double occupancy)
50% deposit required for reservations. Balance due 45 days before arrival.
This includes 6 night stay and 5 days workshop. Arrive on Sunday, depart Saturday after breakfast.Healthy, Gourmet, Locally-sourced breakfast and lunch daily. There are many restaurants/cafes within a very short walk for dinner. 24 Hour studio time.
Class will occur twice a day when Kathleen discusses and demonstrates each morning, then there's free time after lunch and class again in late afternoon.
And there will be plenty of time for gallery hopping and shopping at the local crafts market.
LINK :
Website : broken for the moment
Instagram : @kathleendustin