Name – Jesse Reno
january 20 – 26, 2019
Arrival on Sunday, 5 day Workshop, Depart Saturday
When we look for new ways to see things we find new ideas. ideas about ourselves and our true selves. the self buried beneath the daily life the higher self. what would happen if you had a daily practice that gave you visual examples of your desires, the fears, your strengths, as well as your wishes. one that showed you mistakes, collisions, and erasing the things that stand in your way, will all bring you to knew ideas and places you couldn't imagine or dream of. you would learn to trust yourself you would learn to dream bigger you would learn its not about what you know but what you seek to find that will really lead you to fullness in a world where things are constantly changing, where information and entertainment everywhere. we spend less and less time finding connection to ourselves. daily practices. uncertainty breeds uncertainty how do we unravel this and begin to believe and pursue our own control or time to address it all imagine now finding dreams and wishes in random marks strokes and expressions. colors textures and forms showing you the way to your self. learn to move quickly to chase your instinct this will show you your potential. not just a dream or a painting but a map to the future. showing empowering and encouraging you to move forward.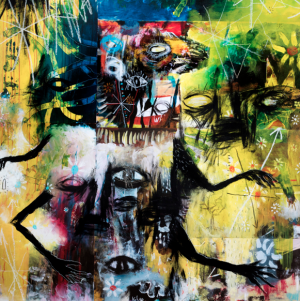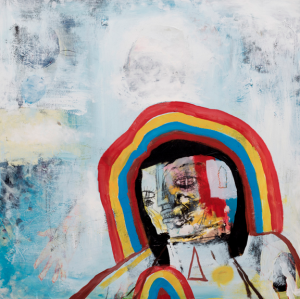 turning risk into choice. learning to choose learning to risk learning that vulnerability is strength. by feeling you can guide yourself purely to your potential. using expressive improvisational creation and associative thinking we can find feeling and connections to our truest desires. we learn risks and mistakes are only lessons that teach us we are always half right and always learning. the only way to be fluid and connected is by following your instinct,desires, and changing directions when you become stuck. fluidity is moving past, choosing new directions, creating collisions rather than stillness. like basic laws of nature that which is in motion stays in motion that which is still stay still.. there is much more to be learned when you are in motion.. there is a chase that is created when we become connected to our subconscious. when we begin to move without doubt when we realize the power of expressing our dreams hope ideas and wishes.. speak your wishes paint your wishes see your wishes. become your wishes. this takes knowing what you want, believing and chasing. look for new ways to find your dreams and reconfiguring your approach when one does not work experimental expressive abstract figurative painting is a practice and tool that can teach you who you are what you desire and how to follow your instincts and connect to your subconscious.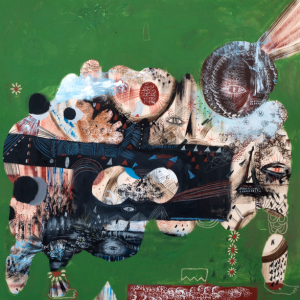 creating a fluidity in your being choices assessment and daily chase for life ego and control stand in the way of finding what is pure true. by creating directives that are non linear and in collision and contradiction we are left to find new ideas ones unimaginable without the two conflicting ideas if our mission is to become ourselves both connected to the world around us and ourselves we must find a means a practice that engages us that is enjoyable one that encourages risk dismisses fear that shows us by sharing and expressing we can overcome fear we can overcome self judgment and move it to a place to be observed separately free from the moment to be understood for its left impression a visual reminder of what we are what we are wish to move towards or away from. making thoughts and feelings physical and visual is not only self educating but empowering and enlightening.. show yourself then choose what to do next overcome erase and be reminded of what your fighting for. we increase our potential with our our experiences, by expressing our feelings in movement and imagery we feel and see our connection to ourselves. becoming creators of destiny, asking ourselves until we learn to demand more. my classes are accessible to those who have never painted or drawn in there lives and will teach even those most seasoned artists to knew ways of creating and addressing there creations. with a daily schedule of demonstration and lecture we start with simple shapes marks and applications. using simple expressed techniques we learn it is not detail or complexity rather enjoyment expression and alignment of technique and self energy to create and engagement that builds our creations into an intuitive expression of self. addressing everything from base. letting mistakes lead us forward rather than stopping us. rather than struggling with an idea we recompose and re-conceptualization our path. this collisions and detours lead us to knew richer understanding. rather than walls and disappointment. we find ideas and ways of thinking that are new fresh and inspiring. the catalyst to continue until we find fulfillment rather than a finished product. we search for a full story and experience. each day will include various painting demos on techniques, and engagements in the creative process.
we will combine these lessons to create pieces rich in variation, and conflicting ideas, which will pose questions for us and help us find and follow our truest desires and beliefs within our work.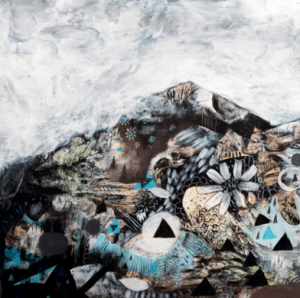 here are some example lessons to give you an idea…
PRIMITIVE PAINTING – We will use our hands to mix and apply paint in a variety of free and improvisational techniques. creating color mixes on the fly from the palms of our hands. using layering techniques, and printing to allow us to move quickly and freely, learning to identify things we like rather than follow and coneptual plan. we find our images from fast expressed interactions. we build and navigate the works following color and blocking the marks that are not satisfying to we reach a point of organized organic movement
IMAGINING THE UNIMAGINABLE – I will give sets of cues triggering ideas about form and meaning. You will choose your interpretation of the cue on your own and execute it in your own way. The cues will force personal introspection as well as collisions and possibly contradictions within your piece. The rendering will be fast and simple, the focus will be on the narrative created by ideas that interact in nonlinear and associative ways.
EXPERIMENTAL PRINTING – Using mono prints, silkscreens, and photocopy transfers, we will experiment with layering and utilizing these techniques. Combining printing with other core ideas within my process to create finished works. I will teach you to use block and grab techniques to reshape and re associate the imagery in a variety of ways. Adding text, symbols, and line to to add meaning and redefine the base imagery.
EXPRESSIVE REFERENCE – Starting using reference imagery for our work we will maintain a loose and expressed application to capture the feelings we get from the reference rather than the details.
COLOR CHARTS AND MAPS – I will guide you to create color charts based on my concepts about color theory. Using hot cold light and dark to show how relationships between color are felt and processed as a viewer and how. Also focusing on the distribution of color within composition to move the eye throughout a piece. Through simple guided interactions each student will be working to find their own color map. Our goal is that these pieces will act as documentations to show individual sense of contrast and desired levels of color interaction within there work.
BREAKING FACES – Learning to create and deconstruct faces through a series of guided instructions. Faces will continually build, reshape, become vandalized, growing in levels of expression through out the process to reach a final state where it is a relic of all its growth the techniques and underlying ideas focus on staying expressed within our process. not worrying about making mistakes rather learning to adapt fix and use our mistakes to create images that would otherwise not be possible. building a flow that teaches us to observe and follow freely based on our feelings about our work. teaching us to change directions to find new and unimaginable outcomes. a process built on experimentation and exploration.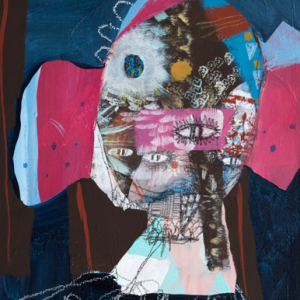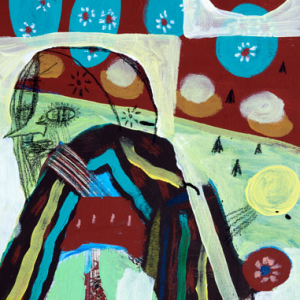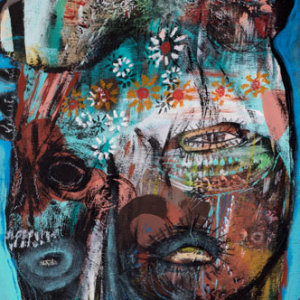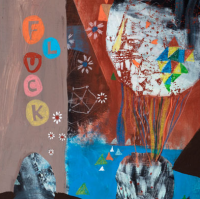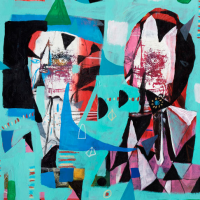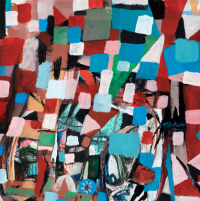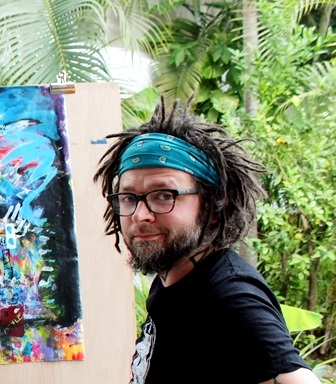 Workshop Information:
2019 Workshop Fee: $2,000 (lodging included, based on double occupancy. Supplies not included).
All bookings require a 50% deposit.
Deposits can be made with the paypal button below. Please contact me to arrange a different method of payment.
In order to hold a reservation we must receive the deposit within ten days of the booking being made.
The balance is due 45 days prior to your arrival date.
-SUPPLIES-
*Supplies are not included, and must be brought on your own. I have never had an issue traveling with these supplies.*
– non toxic acrylic paints – bright red, block out white, pthalo blue, chrome yellow, mars black i recomend dickblick blickrylic
– oil pastels 1 each – red, white, blue, and any others you might like i recomend craypas
– as for surface you can bring large paper or gessoed canvas – 5 surfaces total. at least two surfaces should be paper 18×24-24x36inches either water color or bristol paper they need to stand up to paint. i recomend canvas for the other 3 sized aproximately 30x40in each. this way all of it can be rolled for the trip home.. canvas is easily purchased not far from the hacienda.
a mix of brushes
-1 fan brush
-1 2inch flat
-1 1inch flare
-1 4inch flate
-1 round
-any others you really like
1 pallette knife or something you can use to scrape through paint, something flat plastic or metal and aprox 2-4 inches wide
Here is a link to the supply list to order things through Dick Blick where i purchase my own supplies.
http://jessereno.com/workshopmaterials.html