EXTERIOR MOSAICS & architectural installations with Bonnie Fitzgerald
$2,225 workshop fee, double occupancy
3% discount extended for payment in full at time of sign up via check or money order, $2159
$500 deposit is required at sign-up to reserve your spot
january 7 – 13 2024
Arrival on Sunday, 5 day Workshop, Depart Saturday
The primary focus of this workshop is exterior and large-scale mosaics and installations. All skill levels are welcome. Mosaic experience is helpful but not necessary.
SIGN UP EARLY. For the past several years workshop is sold out by summer.
This will be Maverick Mosaics' 10th trip to Hacienda Mosaico.
Our workshop will guide you through the process of designing, fabricating and installing large-scale permanent mosaics for EXTERIOR or interior architectural settings. Each student is encouraged to create several "studies" using various indirect mosaic techniques and a wide variety of materials. These exercise "studies" are invaluable, offering students' time to explore materials and techniques that work best for projects they have in mind. Students are welcome to take their study projects home for future reference. Additionally, you will gain experience in collaborative design, fabrication, and installation by creating a large scale mosaic as a gift to the Hacienda led by Bonnie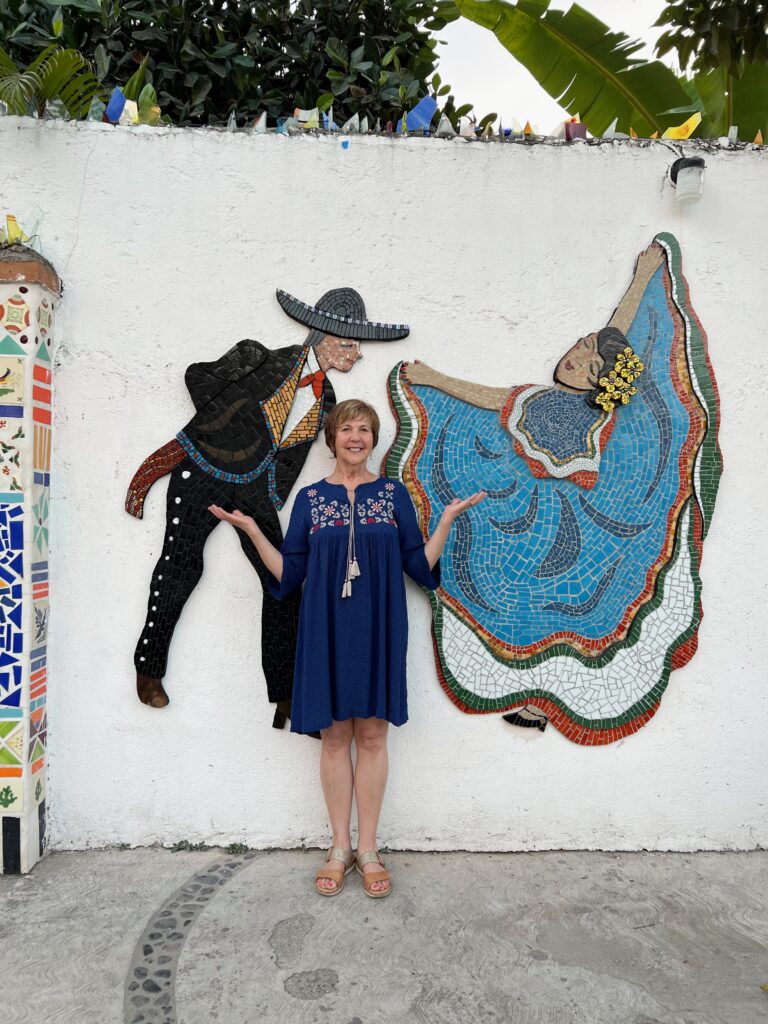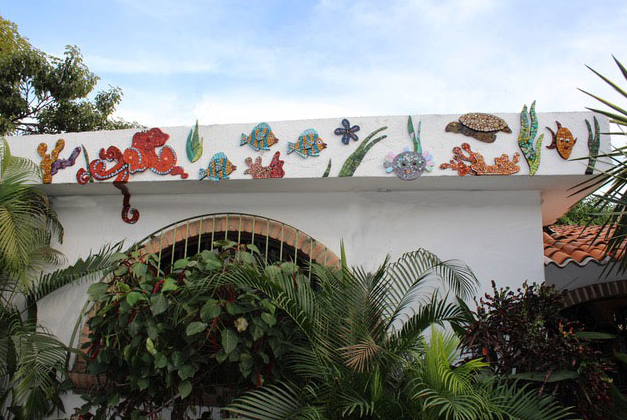 For new students this is the perfect opportunity to learn all about large scale mosaic work, installations and community mosaic projects. That being said, all students are welcome to work on personal projects of any scale. Instructor will work with students one-on-one IN ADVANCE to ensure you arrive at the Hacienda with appropriate materials if you wish to work on a personal project.
Class presentations will cover both the creative aspects of large scale work and technical considerations. We will review design composition principles, color theory, andamento and lay patterns. Transfer techniques and important information about material selection and how best to choose appropriate substrates will be discussed along with site selection and appropriate adhesives. You will learn how to select and mix stronger, more flexible thin-set and grout, and learn tips to avoid substandard products that can lead to weak, crumbling outdoor mosaics. You will also gain the confidence to create professional permanent mosaics to withstand moisture, extreme weather and freeze-thaw cycles.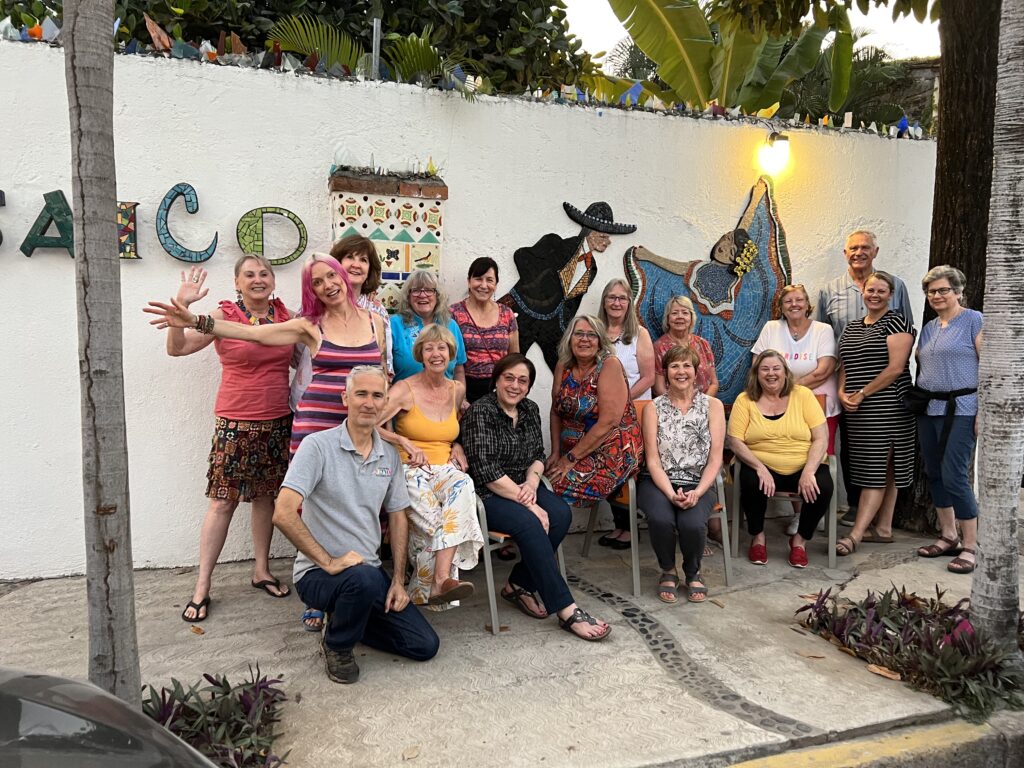 There are daily, comprehensive presentations and lectures. Also covered are creative and technical approaches best suited for community work. When many hands are involved there is magic to the art created, but there are important planning steps to be considered. We will review the process of budgeting and bidding jobs, and share ideas for developing projects, recruiting and managing volunteers, and ways to gain the support of your local community.
For our gift to the Hacienda we will create a mosaic work in mixed materials and install the piece on Hacienda property. Everyone will gain valuable experience by participating in this hands-on project. Many images you see here are from past years of merry-making.
Students must bring mosaic hand tools (good quality wheeled nipper, glass scoring tool, running plier and a ceramic nipper.) If not bringing materials for a personal project students are asked to make a donation of materials from their studio stash for exercises, approximately 1+ square feet. Your personal project takes priority. A detailed note with packing tips and workshop specifics will go to students in mid-November.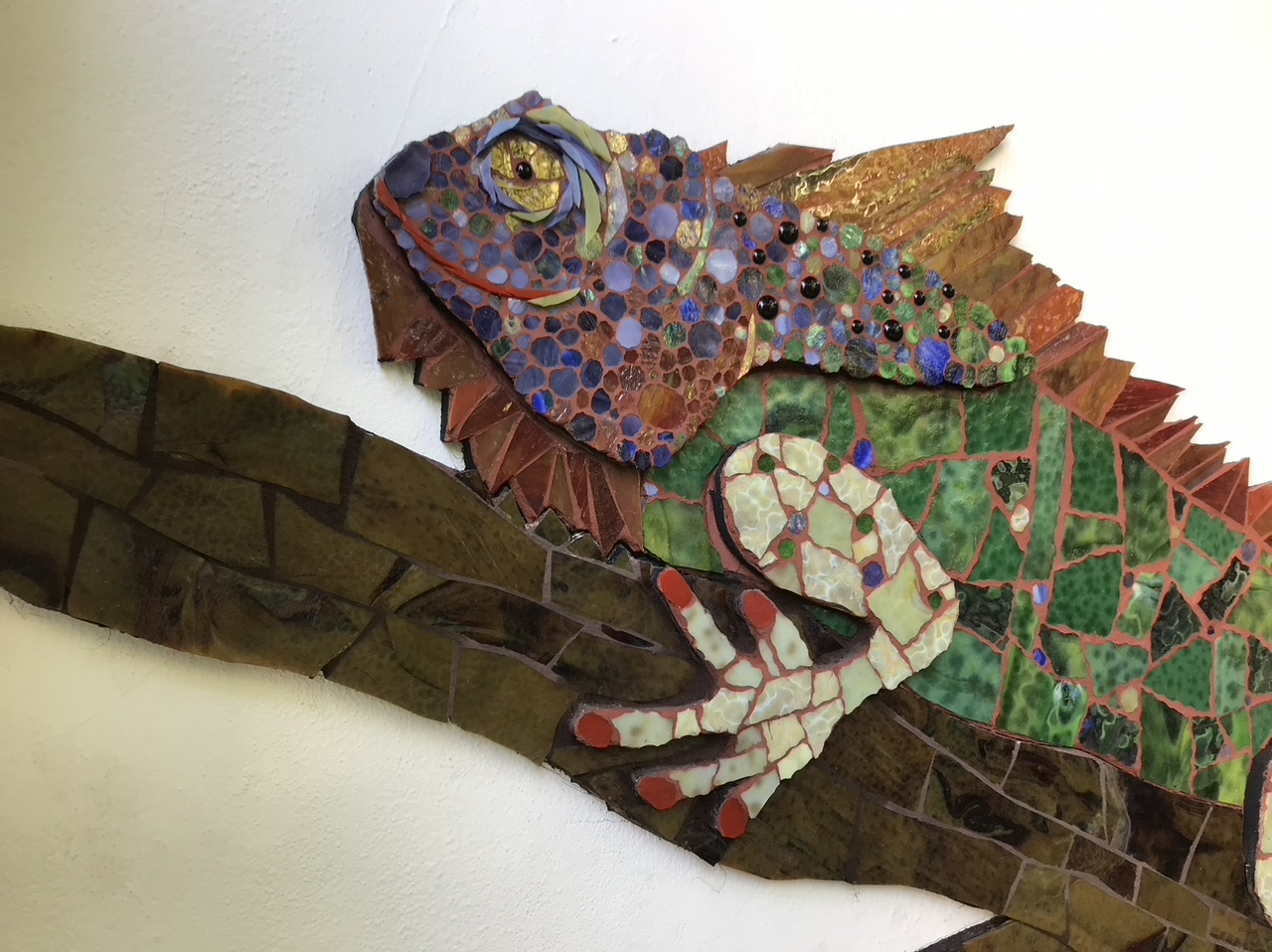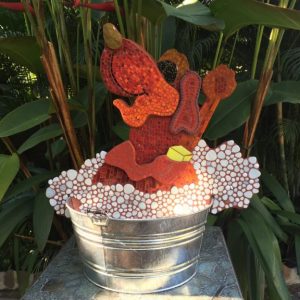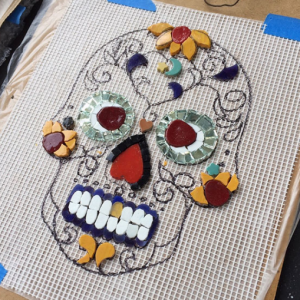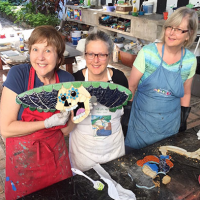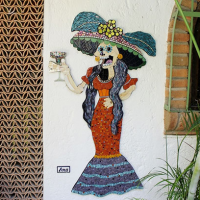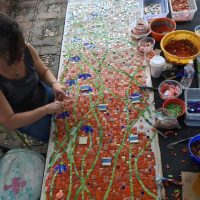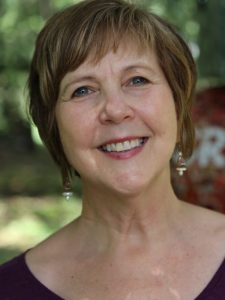 Workshop Information:
2024 Workshop Fee: $ 2225 (based on double occupancy)
Workshop fee includes 5 days instruction, 6 nights of lodging, breakfast and lunch served poolside by the Hacienda's personal chef, on workshop days. Unlimited use of studio 24/7. Instructor will provide appropriate adhesives and a wide variety of mosaic materials. Students are asked to contribute a small amount of materials for exercises and must bring their own mosaic hand tools.
January 7 – 13, 2024 Students invited to a welcome reception on Sunday evening, January 7. There will be tons of learning and lots of free time to explore Puerto Vallarta, shop or relax. Every evening optional instructor supervised open studio after dinner. Students depart Saturday, January 13.
Any questions or concerns feel free to drop instructor a note. bonnie@maverickmosaics.com
Instructor manages roster and payments, visit https://maverickmosaics.com/ to sign up and for even more details.
PLEASE DO NOT PURCHASE YOUR AIRLINE TICKET UNTIL YOU CONNECT WITH INSTRUCTOR TO CONFIRM YOUR SPOT.
Learn more about this workshop visit maverickmosaics.com
CLICK BELOW FOR LINK:
www.maverickmosaics.com
About the instructor. Bonnie Fitzgerald is known for creating beautiful art and unique learning experiences. Since 2014 she has served as the exclusive instructor of Contemporary Mosaics for the Smithsonian Institution's Studio Arts Department. Bonnie is the author of two best-selling books: "Guide to Mosaic Techniques" and "300+ Mosaic Tips, Techniques and Trade Secrets". Her Make it Mosaics YouTube Channel boasts nearly 29,000 subscribers.
Additionally, Bonnie travels extensively, leading workshops and tours to many European destinations. Helping students discover their artistic voice through mosaic art is a driving purpose. To learn more, visit www.maverickmosaics.com
To secure your spot, and to learn more about Bonnie and her varied activities, visit www.maverickmosaics.com. Feel free to contact her with any questions or concerns. bonnie@maverickmosaics.com