paint mojo outline – tracy verdugo
dates to follow…… , 2020
Arrival on Sunday, 5 day Workshop, Depart Saturday
Five inspiring days and six nights of Painting, Mixed Media and Playful exploration with Tracy Verdugo in the gorgeous tropical surrounds of Hacienda Mosaico!
Over 5 days of discovery and play, amongst the lush tropical foliage and vibrant ambience of Hacienda Mosaico, we will explore new techniques, learn to be inspired in every moment and realize that there are no mistakes in the creative process, only opportunities to learn and grow! We will spend our time creating paintings and mixed media pieces spontaneously, balancing an intuitive and considered approach with an open mind and a curious perspective!
In this workshop, we will learn to find our own inner muse, reconnect with our creative selves and find inspiration for our art in unexpected places. During the class Tracy will take you through a series of fun, playful exercises, encouraging you to become an explorer of possibilities. Tracy will share tips and techniques on creating vibrant, expressive, colourful paintings, using acrylics, collage, ink and pastels. She will gently guide you into your own personal creative flow and help you find ways to recognise your own authentic creative voice.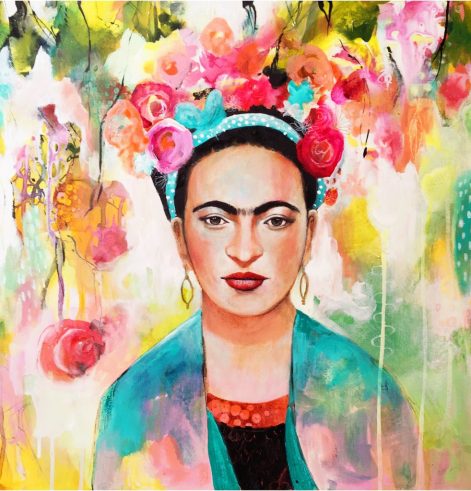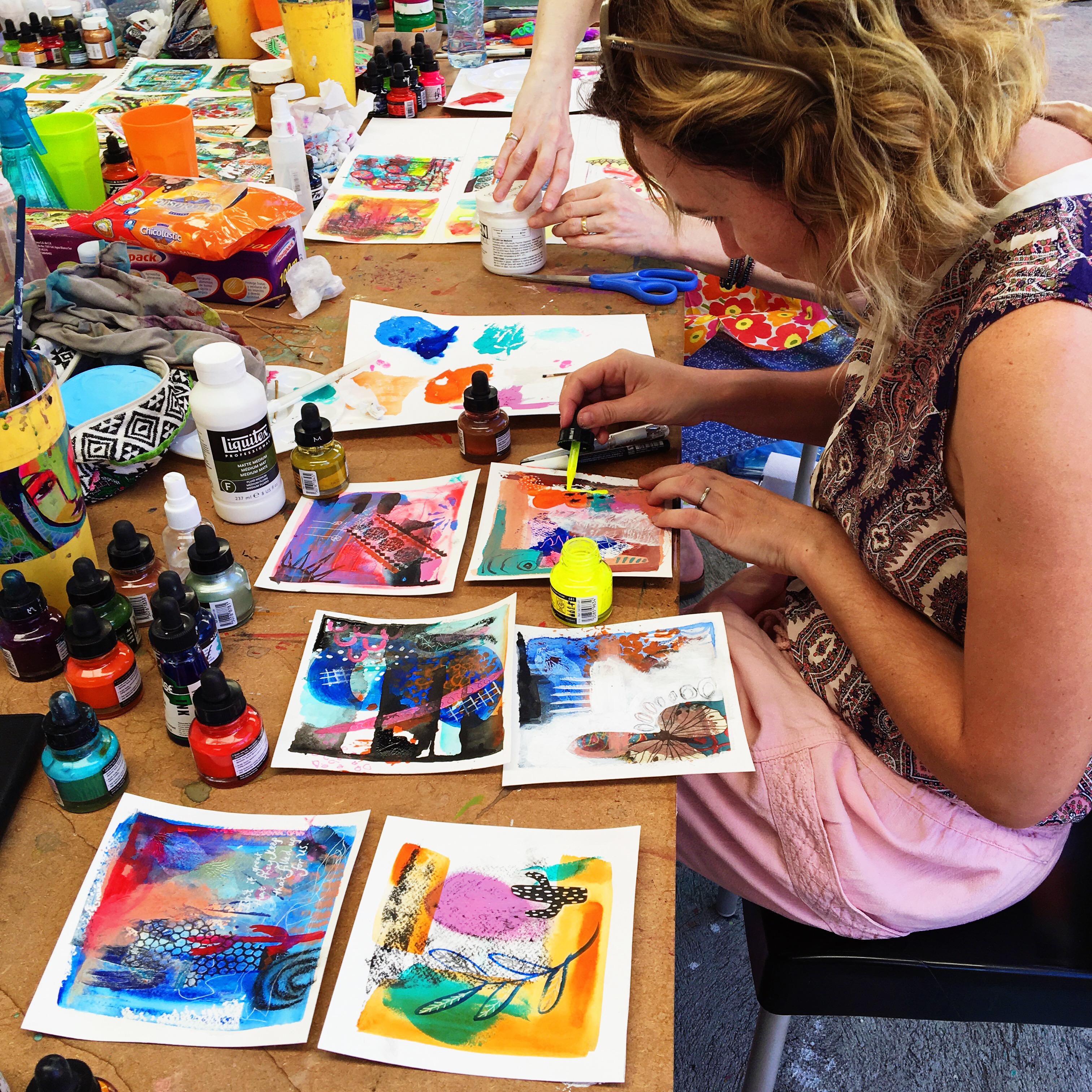 Tracy will generously share her own process and guide you to find the BALANCE between intentional creating and intuitive flow, accessing our memory, story, passion, sketches, poems and interests and bringing those into our work whilst also allowing for flux and the possibility of something entirely unexpected.
Our small group will make art by day and explore the beautiful coastal city of Puerto Vallarta by night, soaking up the abundance of inspiration and creating art together in the roomy and wonderful Hacienda Mosaico workshop space.
For those who have attended my Paint Mojo class before, please know that it is always evolving.
As I grow and expand in my own art practice over 20 years I am always excited to share new discoveries and passions with my students!
This longer format class allows us to dive deeper AND to delve into the gorgeous possibilities that acrylic inks offer us. We will across multiple surfaces, large and small, on watercolour sheets examining both abstraction and more literal aspects of this style of painting.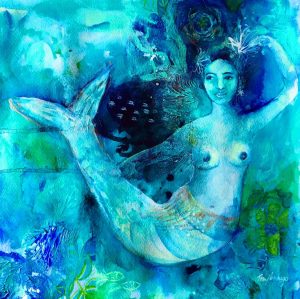 Imagine yourself waking up slowly and naturally to the sounds and smells of the tropics, stretching your body in anticipation of a day of expansive creativity.
Imagine enjoying a delicious poolside breakfast, laughing and chatting with new friends, perhaps taking a dip in the gorgeous pool before laying out your paints and materials to dedicate the whole morning to learning and painting.
Imagine more delicious food at lunch, more painting, swimming, exploring, communing, all of this on endless repeat for six days with …
NO OTHER DEMANDS.
PURE CREATIVE BLISS!
Your week will include five days of guided class sessions, Q @ A time with Tracy, open studio time PLUS delicious breakfasts and lunches onsite on class days AND an art walk and a group dinner in the Historic center.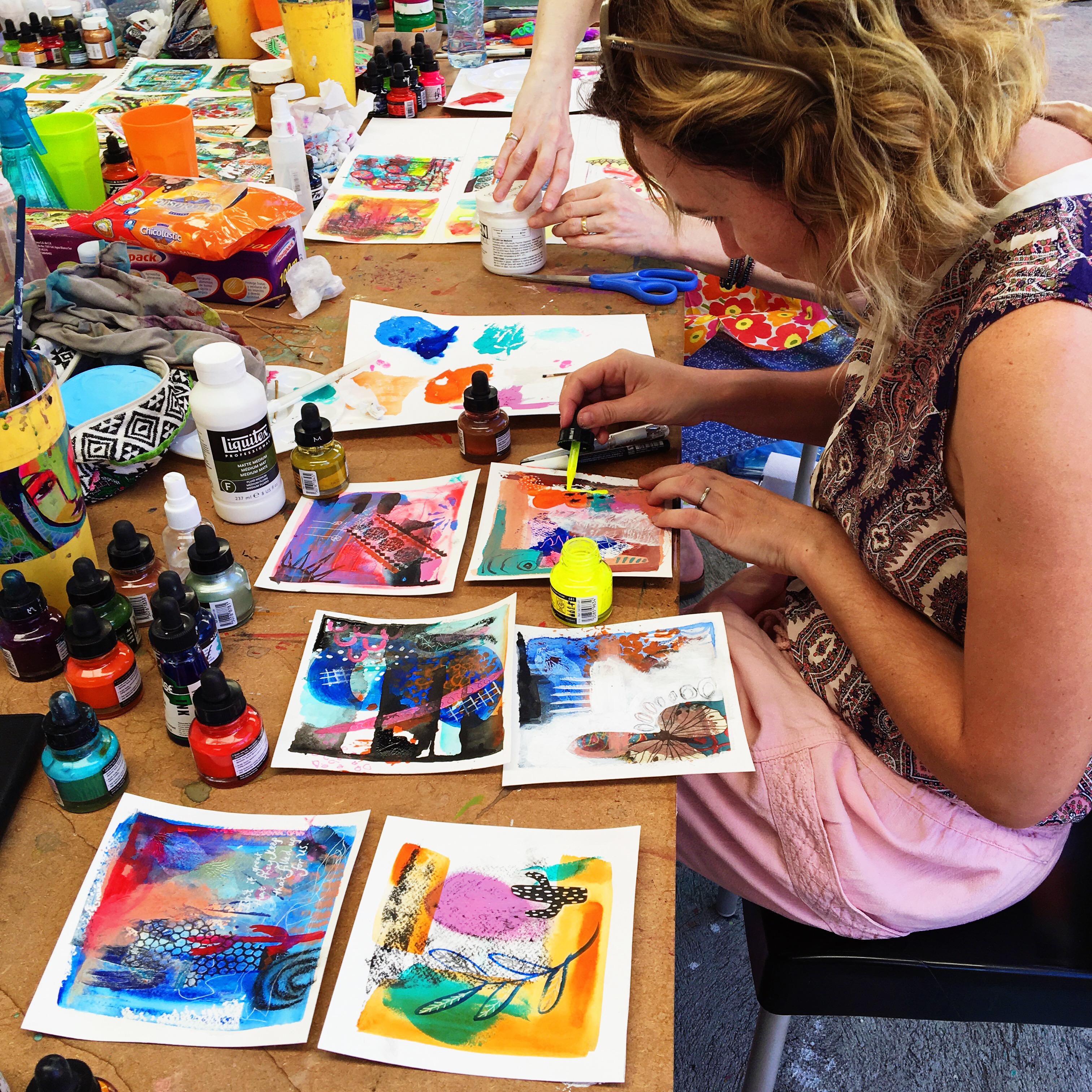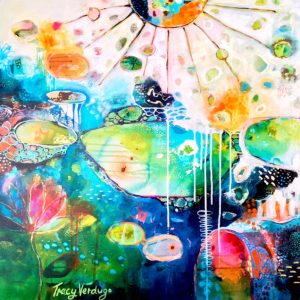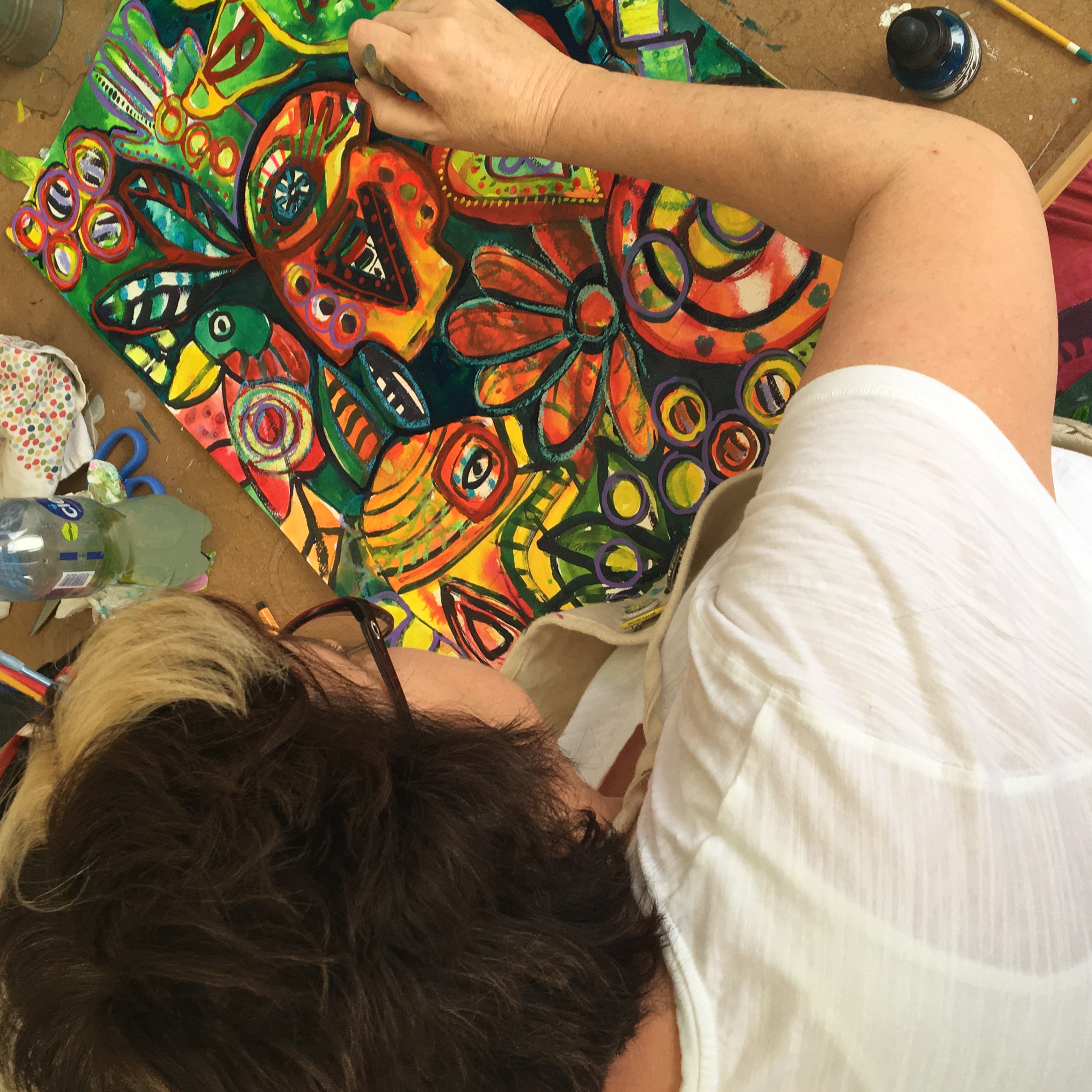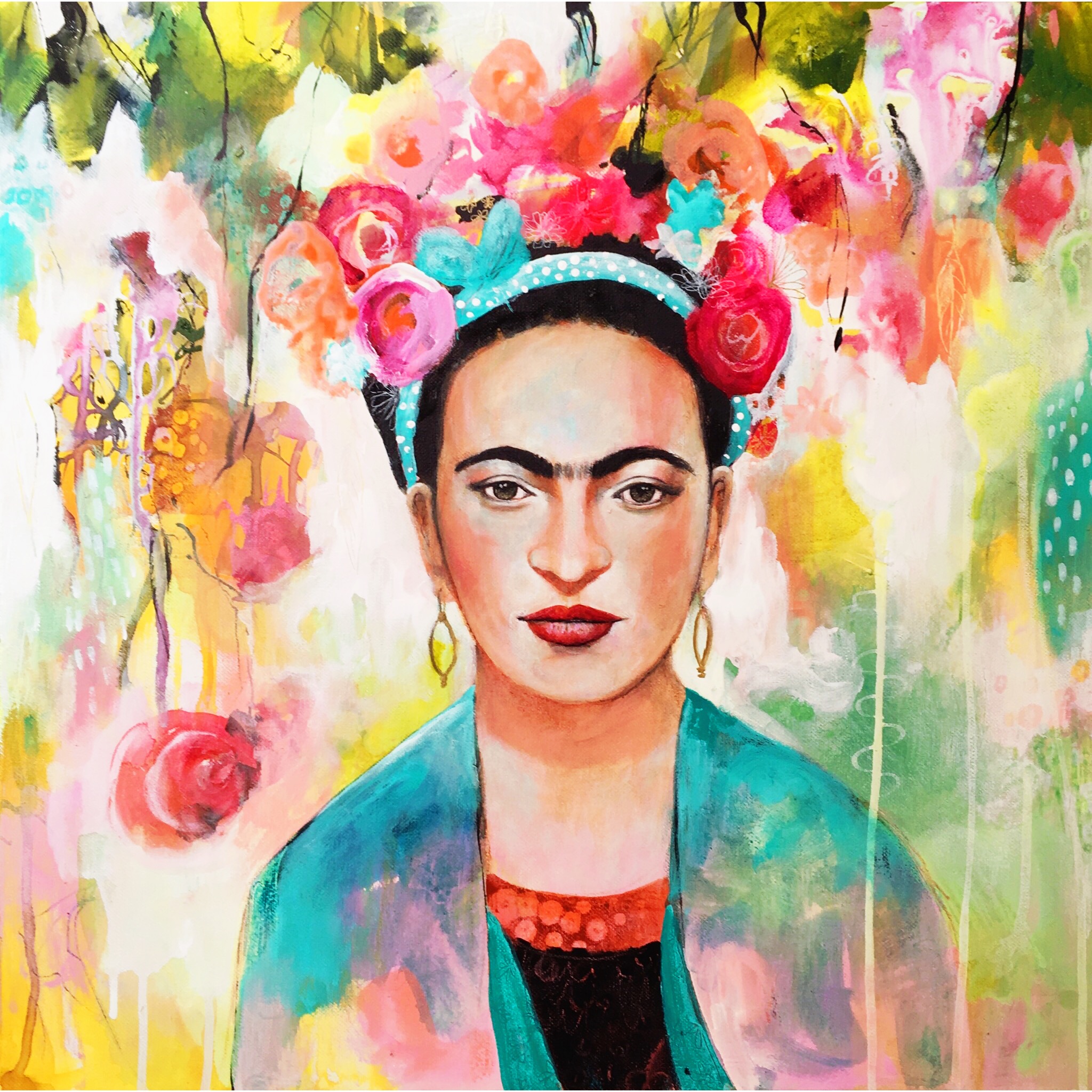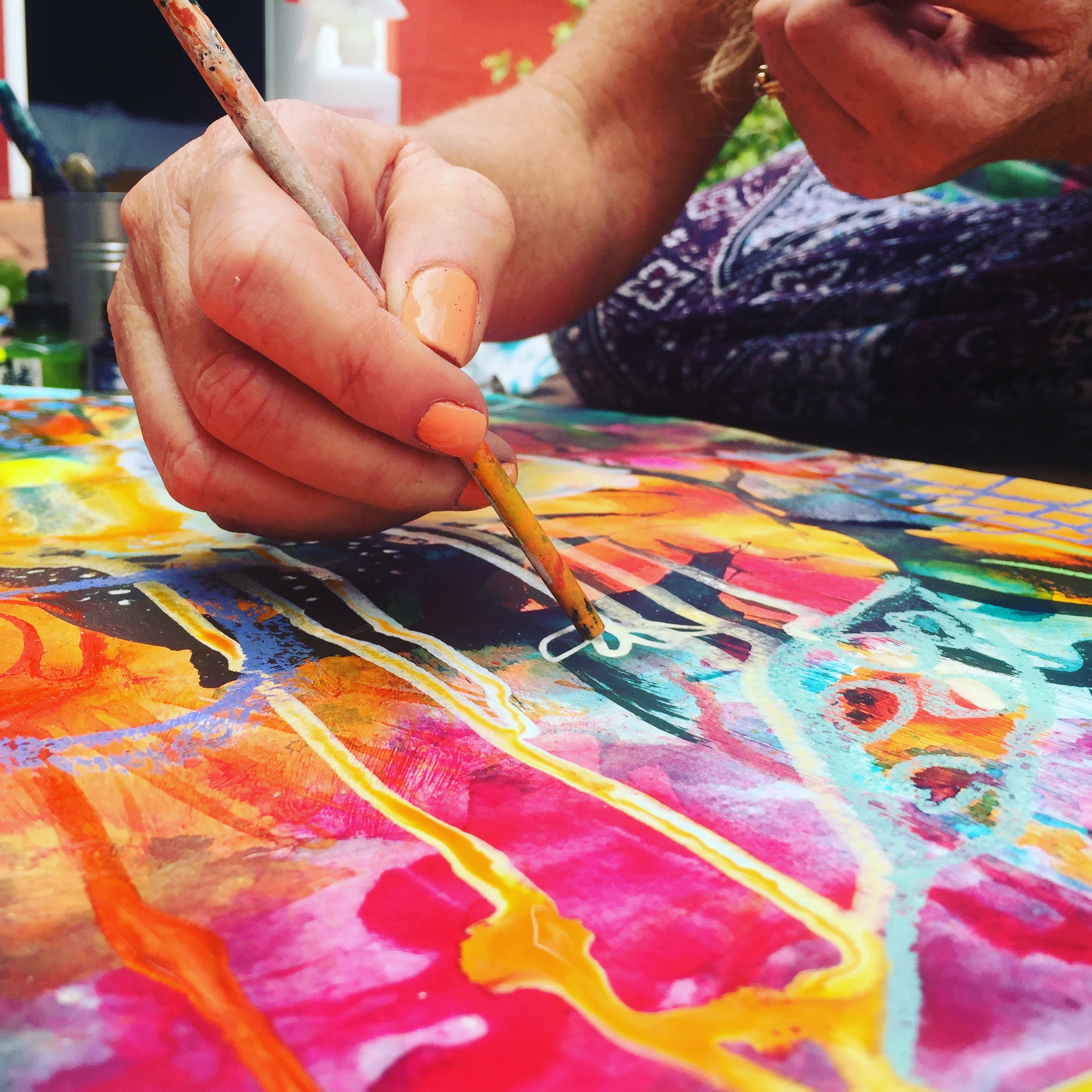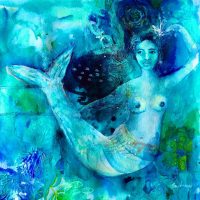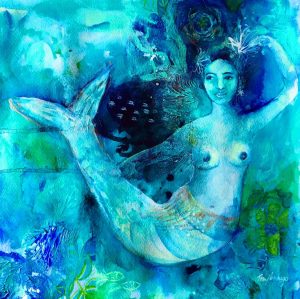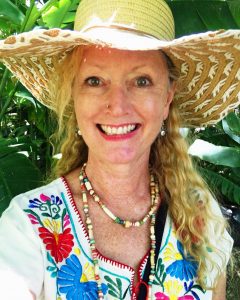 Workshop Information:
2020 Workshop Fee: $2220
Spacious double occupancy lodging, breakfast, lunch, wanderlust adventure, and boundless creativity is included. *One group dinner included.
As I do with all of my longer art retreats I will be keeping the itinerary loose and allowing ample time for personal exploration and serendipitous happenings!
We will be immersed in inspiration and creative possibility!
There will be free time in the late afternoon and evening to shop, dine and wander the cobblestoned streets of Puerto Vallarta. Taxis are readily available
Students invited to a welcome reception on Sunday evening, …….. . There will be tons of learning and lots of free time to explore Puerto Vallarta, shop or relax. Every evening optional open studio after dinner. Students depart …………….
LINK TO WEBSITE :
https://tracyverdugo.com/
Click the link below to download the supply list pdf file:
Paint Mojo Puerto Vallarta 2020_supplylist