making flowers or masks or roosters
april 16 – 22, 2023
Arrival on Sunday, 5 day Workshop, Depart Saturday
Picassiette rooster or maks or flowers – learn the fine art of breaking dishes and other found objects to create your own unique mosaic .
with dishes well colored directly from Brazil.
cutting techniques of dish edges & proper tool usage
cor / tom
Safety concerns
grout
Topics covered in discussion, demonstration & practice:
facial expression, light and shadow
guidance of how to work your mosaic with reliefs and forms of china
china cutting techniques & proper tool usage
laying patterns & effects
Understanding, mixing & applying grout
Safety concerns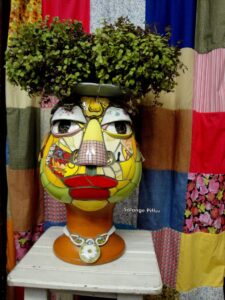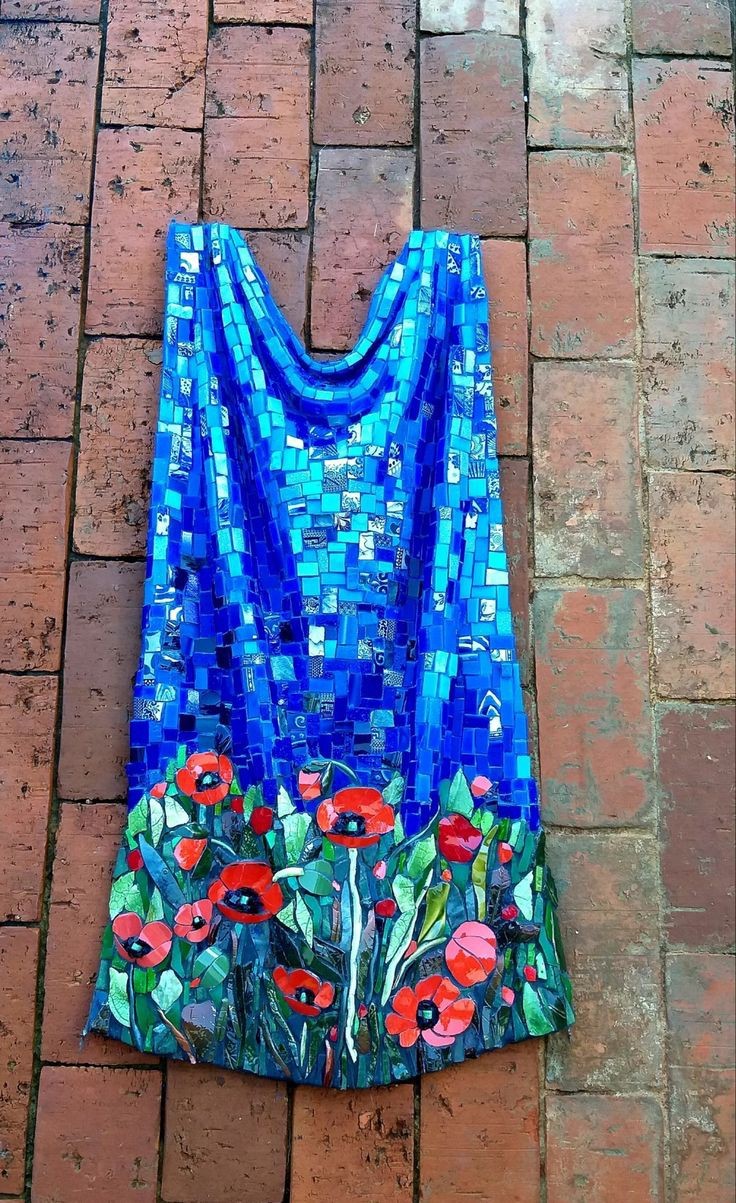 Under Solange Piffer and Alexandre Piffer's guidance, you will gain understanding of the process of choosing a subject, transferring a design, laying materials of varied thicknesses with very colorful materials , creating texture, mixing & applying grout
Safety concerns and much more.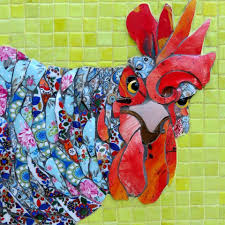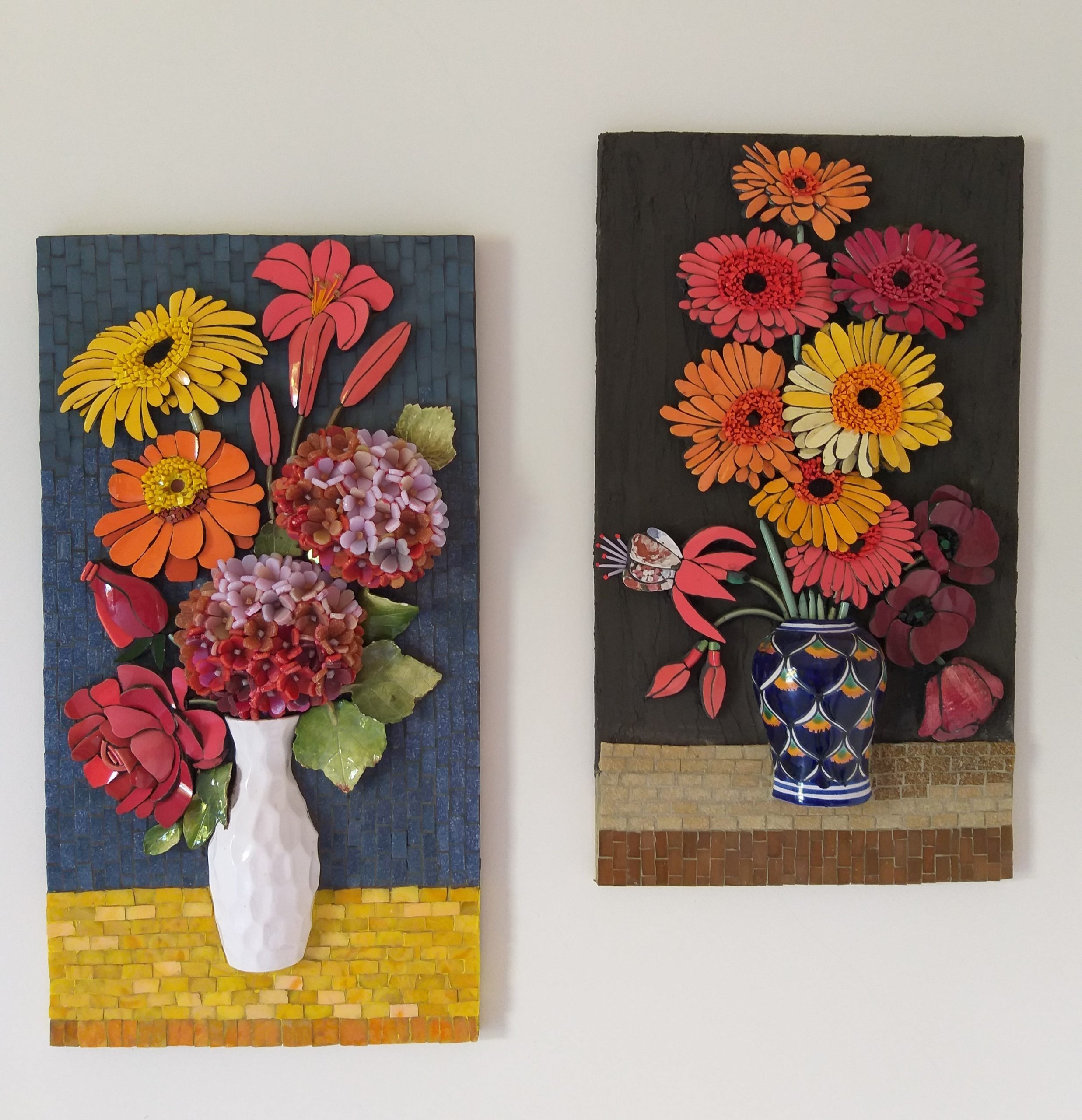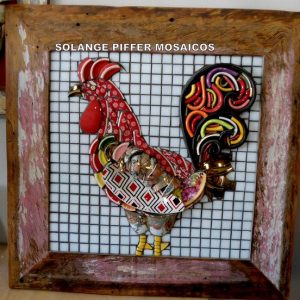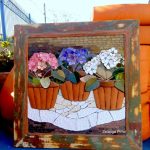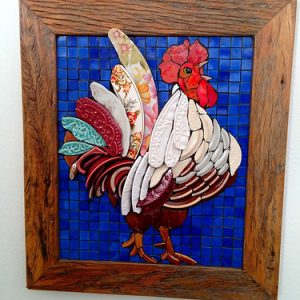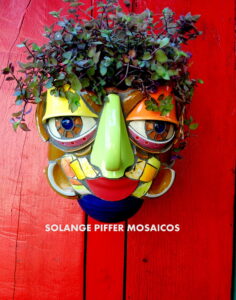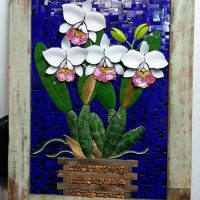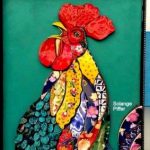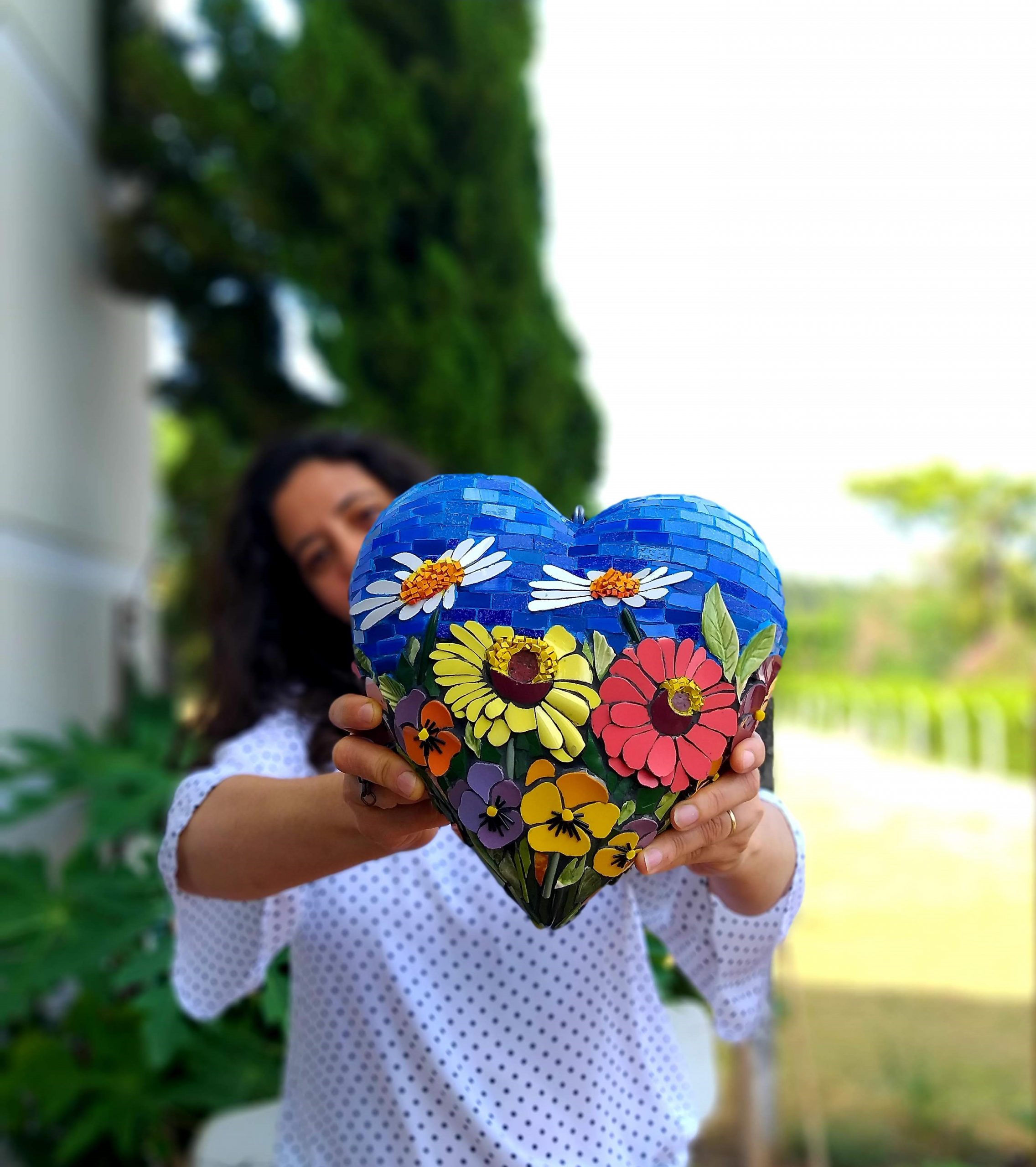 Workshop Information:
2023 Workshop Fee: $2,100 (based on double occupancy)
50% deposit required for reservations. Balance due 45 days before arrival.
Workshop fee includes 5 days instruction, 6 nights of lodging, breakfast and lunch served poolside by the Hacienda's personal chef, on workshop days. Unlimited use of studio 24/7.
Materials will be included; however, everyone is encouraged to bring some of their own unique finds (dishes, pottery, teacups, etc) to incorporate into and personalize their work
Solange Piffer and Alexandre Piffer
https://www.facebook.com/solangepiffermosaicos/