Silveramics jewelry workshop – MOLLY SHARP AND DAVID VOORHEES
January 27 – february 2, 2019
Arrival on Sunday, 5 day Workshop, Depart Saturday
How would you like an adventure in creating fabulous jewelry by combining porcelain clay, and sterling silver? Let David and Molly guide you through this journey of exploration with their Silveramics Jewelry Workshop!
This couple will give you the tools, time and expertise to combine these two elements to create stunning pieces of jewelry that you'll be proud to wear or to give as gifts. Forming, finishing and firing clay will all be instructed. Nerikome, or layered colored clays will offer an amazing flair to your creations. Using diamond encrusted drill bits, students will learn to drill into ceramic, prong and bezel set, and fabricate findings out of sterling silver which will tie it all together. The instructors' goal will be to finish several set projects such as necklaces, pendants, earrings and bracelets in this theme.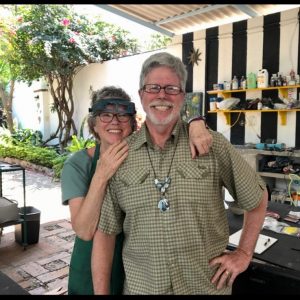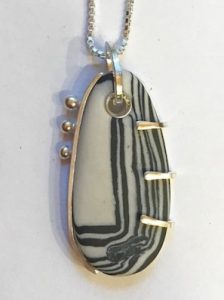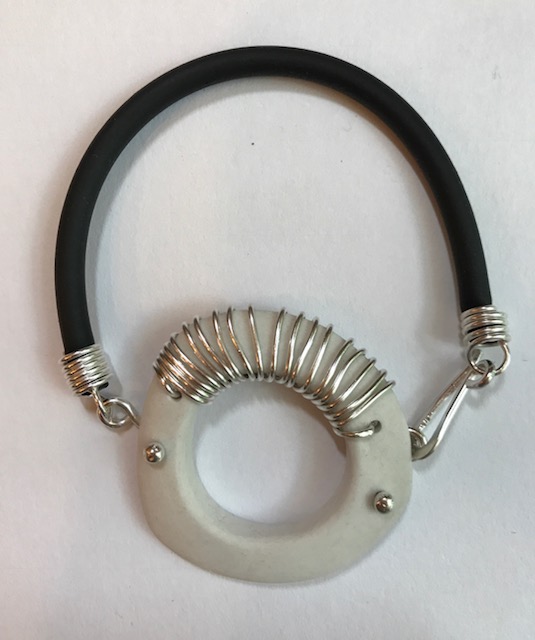 This class is for anyone interested in metalsmithing and/or ceramics. Some soldering experience would be helpful (but not necessary) and good eyesight or magnification is a must. No clay experience is necessary. Each day will be focused on a different technique in each medium. You will work at your own speed in a relaxed atmosphere.
Students will get two for one in this collaborative workshop taught by husband and wife team, ceramic artist, David Voorhees, and metalsmith, Molly Sharp. Instruction and demonstrations will be given by Molly, not only in drilling, but in stone setting and sawing filing, forming, and soldering sterling silver. David will guide work with fresh porcelain bead making and embellishments to make a variety of shapes, sizes and surfaces as you design them for your jewelry pieces. These small pieces will get fired quickly each day. Some techniques in clay we will explore are forming, carving, sgraffito decoration, nerikome colored clay, burnishing, silver and gold lustre, and gold leaf treatments.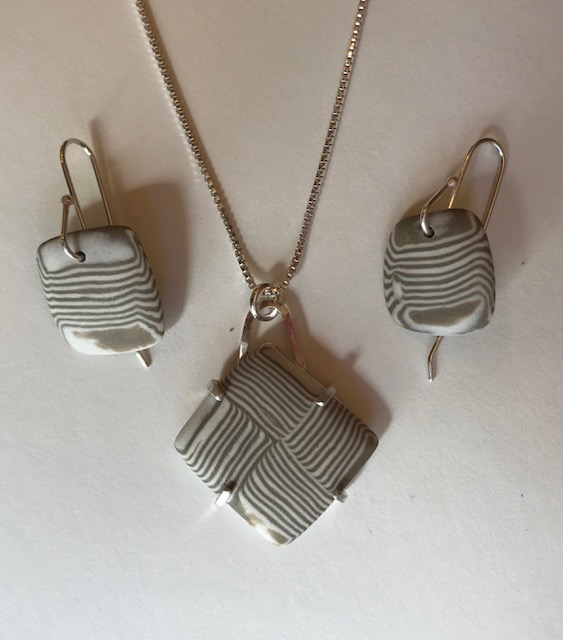 Together, Molly and David will share design ideas and expertise for bringing it all together in jewelry that you will cherish for years to come. The idea of combining these two traditional media, metal and clay, is not new, but what YOU create with them will be!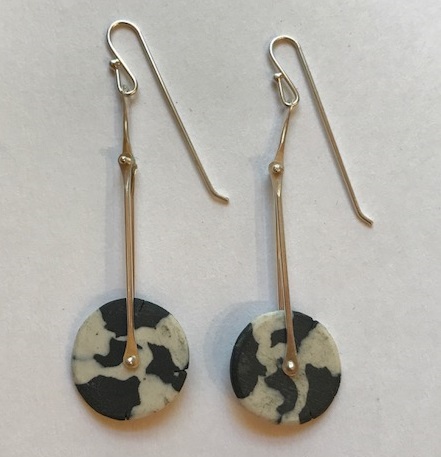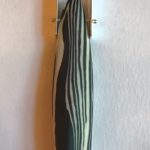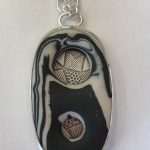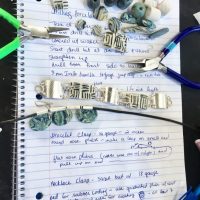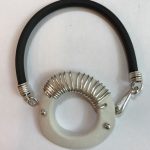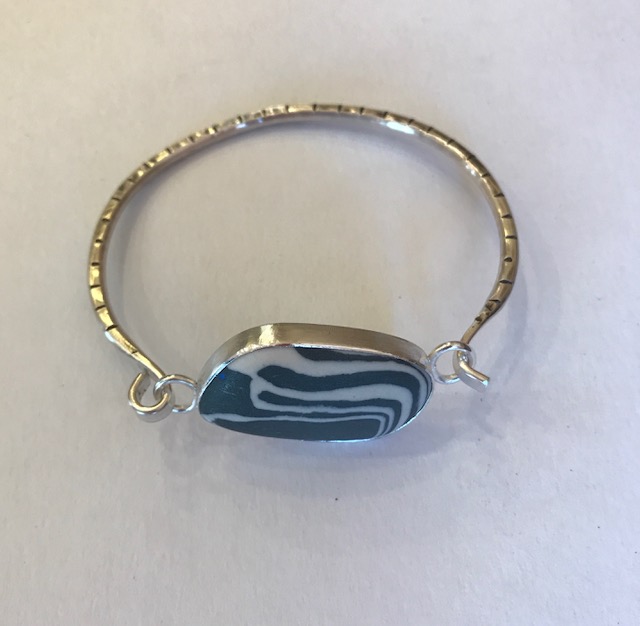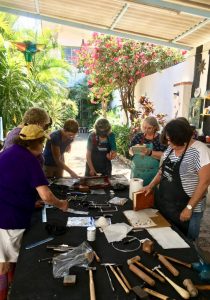 Workshop Information:
2019 Workshop Fee: $1,850
Six night lodging at Hacienda Mosaico
Sunday Cocktail Reception
Breakfast and lunch included (served poolside)
MOLLY SHARP AND DAVID VOORHEES