A week of mixed media – Katherine England
February 10- 16 2018
Arrival on sunday, 5 day workshop, depart on saturday
This will be a week mixed media and a meshing of all your skill sets. Our project is a personal shrine. First, every home needs one. A place to honor and give homage to a memory, person, thought or prayer. We will mix mosaics, beading, painting, collage and more into this master piece. We incorporate ephemera, work 3-D surfaces and cover every nook and cranny of your own shrine built especially for this class. I have specially designed and manufactured nickel silver hearts made for the center pieces for beading. This is an extraordinary project that is so fun to teach since we do so many different skills in our 5 luxurious days together. I provide everything but please bring any special nic-nacs you may want to add.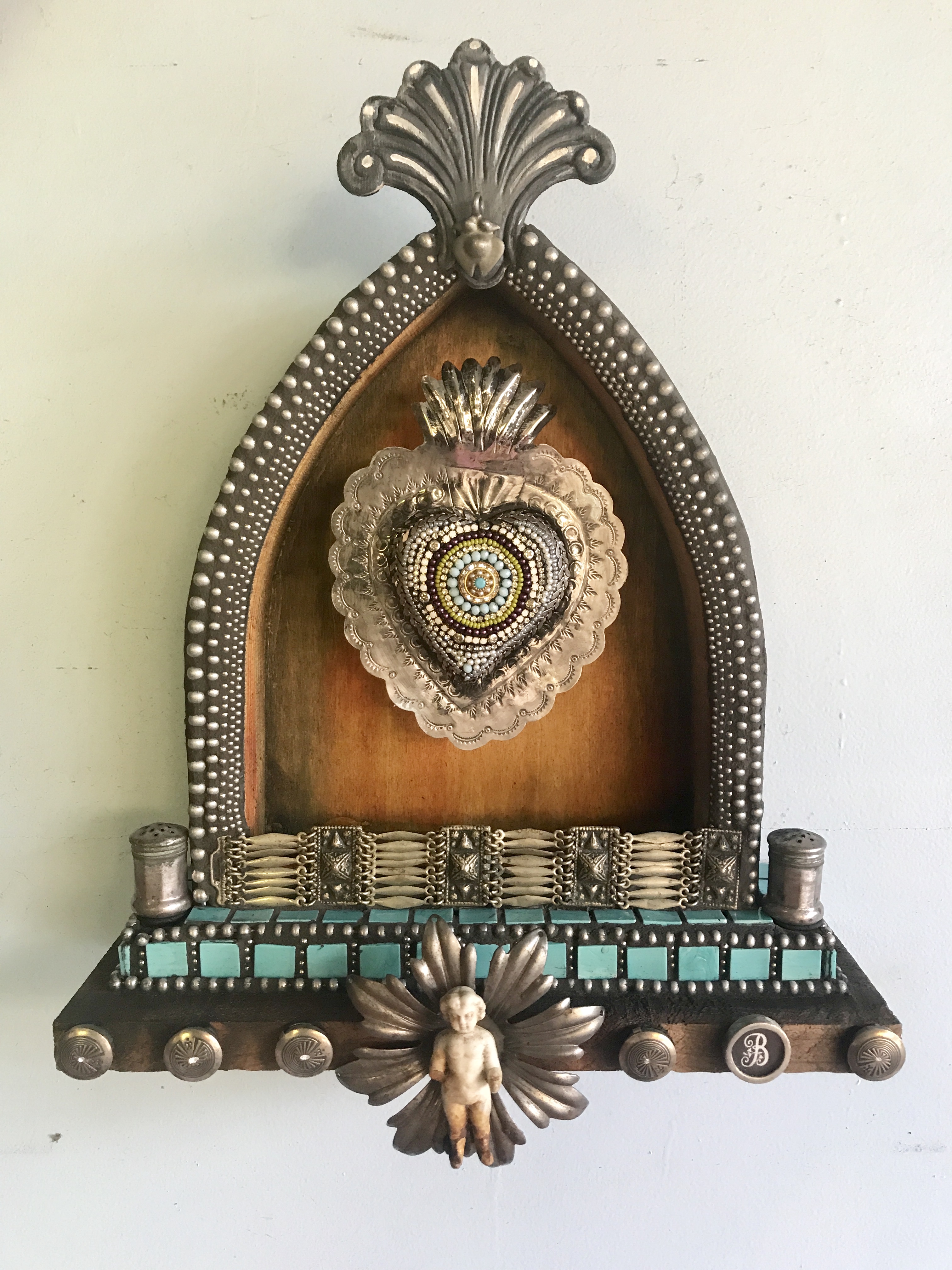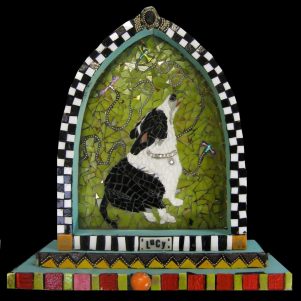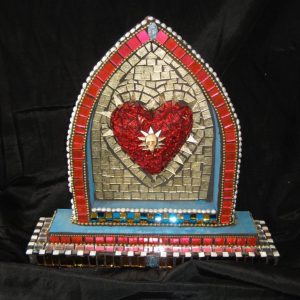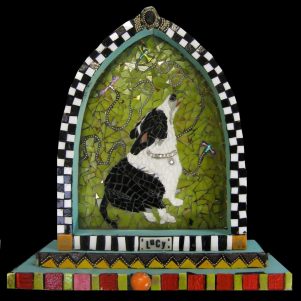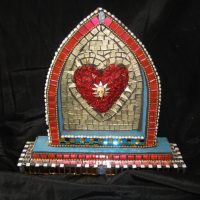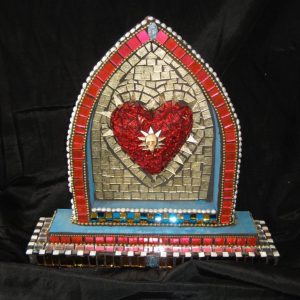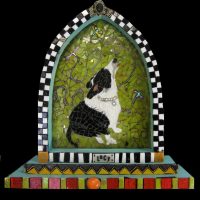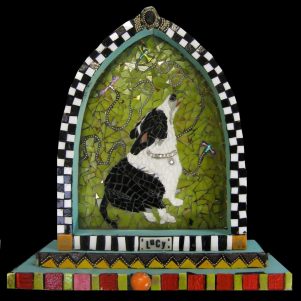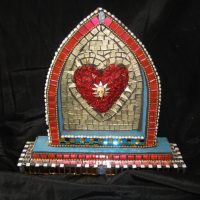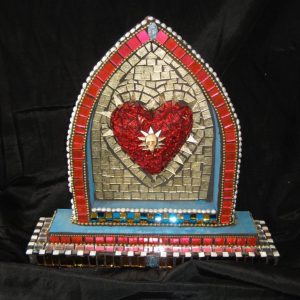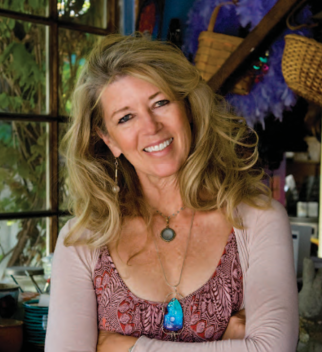 Workshop Information:
The price is $1850:
6 Night Lodging (based on double occupancy)
5 Days Instruction
Breakfast and Lunch Daily
50% deposit is required to reserve a space.
Katherine England is a prolific visual artist who also teaches children of all ages in schools, in her studio, and at art retreats internationally. In addition to creating and promoting public works of art, Katherine has taught and has been an activist for art education in the public school system for nearly twenty years. She has over 25 public murals throughout the U.S. Though best know for her mosaics she is passionate about people telling their life stories though art journaling and has focused on this as her most important art form. A variety of people and institutions seek out Katherine to create unique commissioned pieces for their cities, stores, and places of employment, and her work can be seen in both private and public collections throughout the United States.